Hi! I'm Maggie Adams, contemporary romance author. I write stories of small-town heroes and heroines, folks just like you and me that overcome hardships, and always have hope. That's what I love about the romance genre – whether it's a paranormal, fantasy, historical or contemporary romance, young or old, the characters all have one thing in common. They HOPE for love, for a solution to the crisis, for their Happy Ever After; or at least, a happy for now.
Since I have been called "the eternal optimist" by more than one family member, I guess that's why I am drawn to the romance genre. Truth to tell, I do try to find the bright side in any situation, but I also work at it; more often than not, that leads me into trouble, and it's up to my family and friends to help me out! My husband of thirty years says it's like living in an "I Love Lucy" sitcom, and my kids think I'm too old to be this naïve', but I do try to believe the best in people. I guess that's why no matter how sexy the story, there's a sweetness to all my work as well. Oh, and a piece of me, my life, is in every book I write. So look for me in my writing; I'm usually around if someone is meddling where they don't belong!
Ever wonder what happens to folks interviewed after a disaster that appears on the news? I do! And, unfortunately, I had first-hand knowledge of a tragedy that about destroyed one of many towns along the Mississippi River. It flooded in 1993, leaving total devastation in its wake, my hometown included. I saw with my own eyes what happens in the aftermath and I had to write about it. Of course, being the romantic at heart that I am, I had to include the boy meets girl and falls in love part.
Well, my Tempered Steel Series encompasses all of it. Loosely based on the flooding and rebuilding of my hometown of Grafton, Illinois, I use some true stories of the determination of the community and the obstacles they faced, mixed in some of the actual businesses and landmarks affected (still there to this day), plus a healthy dose of enough sexual innuendo and steamy romance to get your heart racing.
Based on seven brothers and their family and friends trying to bring the town back to life, each brother has a unique personality and character trait that makes him irresistible. But mixed in with the patented "Coalson charm" is a strength and intelligence that only the smartest, and sassiest, of women can handle. Together, their love runs deep, but that isn't to say they don't have their share of problems.
I've created each book as a standalone with a central mystery woven throughout the stories, so every time you pick up a Tempered Steel novel, you never know what you're going to encounter. From the romantic comedy of opposites attract in Whistlin' Dixie, to the quirky suspense of Forged in Fire, or even the mysterious twist within Tempered with Love, I guarantee you will laugh, cry, and fall in love with the seven brothers and their sexy soulmates.
My Lustful Trilogy is women's erotica at its most sensual. Told through the eyes of a woman known only as "The Widow," it's a carnal journey of a woman discovering her sexuality and the hidden delights of dark romance. Through diaries, journals, and emails, she embarks on her adventures with a naiveté that is sure to get her into trouble, but what she soon discovers is that not every soul is prepared for pleasure, and sometimes heaven comes at the end of pain.
LUSTFUL LETTERS begins her trip into the darker passions where she explores her sexual kinks while trying to overcome her fears of the unknown, both physically and psychologically. But not everyone is who they say they are and predators are lurking ready to snatch up the unsuspecting.
LUSTFUL LIES continues her tumble into the lifestyle of BDSM. She thinks she has found the Dominant for her submissive side, but in a cruel twist of fate, her dreams are shattered, and she is left floundering to recoup her loss and find her way back to sexual freedom. Her reckless behavior continues in defiance of her past pain until she must decide what she truly desires or become one of the many helpless souls that succumb to the lustful lies of predators.
In the final installment of the trilogy, the Widow is aided in her sexual quest by the one man she knows she can trust with her submission and her heart. His lifestyle of polyamory leads her to discover that the love of one man can be ecstasy, but the love of more is for her, truly Nirvana.
Happening in the future:
I'm happy to say that those little voices in my head have not quieted and I'll soon be publishing novels in several different subgenres of romance, including paranormal, young adult, and fantasy. Stay in touch with me through social media and my newsletters for games, giveaways and new releases!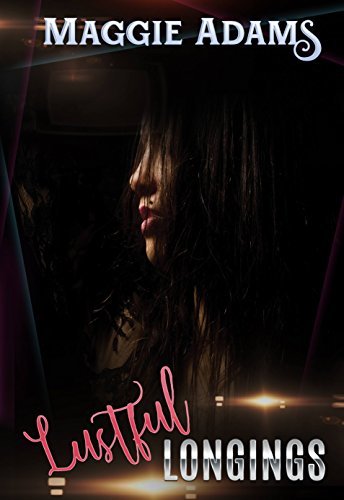 I have found my dream lover and, appropriately, his name is Morpheus. He has shown me how to be truly free in my sexuality; to trust another human being with my deepest desires, and to love without reservation or fear. We have a true power exchange when we play – no, we do not play, we live! Our lives and our sexual lifestyle have evolved so that one constantly compliments the other. I can't imagine a happier, more fulfilling life.
Then, my world tilts on its axis.
Reality returns with a vengeance. My lover becomes ill and I find myself fighting for my former, happy life. Morpheus is ambivalent to his fate. He is more concerned with my future happiness without him. His abhorrence to leave me "a Widow" again, alone and afraid, leads him to formulate a plan to send me into the arms of another man. But his desperate longings to see me in passion's embrace make him take the role of a cuckold. He has picked the man to help me if he should not survive, but it's a double-edged sword as he forces himself to watch me falling deeper into the arms of the man he has chosen to replace him in all ways.
My guilt and longing for this man sends me to seek the help of an old friend. While I am welcomed with open arms, the lovely Bianca has plans of her own. In the end, it is up to Morpheus to either release me into the arms of new lovers, or allow me to ease his Lustful Longings in a new way.
Erotica [Author Self-Published, On Sale: February 13, 2018, e-Book, / eISBN: 9781386020493]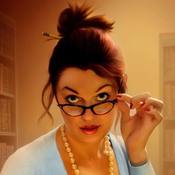 Maggie Adams is an Amazon Best Selling contemporary romance author. Her first book in the Tempered Steel Series, Whistlin' Dixie, debuted in Amazon's Top 100 for Women's Fiction, humor, on November, 2014. Since then, she has consistently made the Amazon best seller 5-star list with Leather and Lace, Something's Gotta Give, and Love, Marriage & Mayhem. She is also the recipient of the Dayreader Review's Best New Series Award for 2015. Her series has launched the tiny town of Grafton, Illinois, into International recognition with sales in Mexico, Ireland, Scotland, Australia and the UK.
Back home, she resides in the Midwest, with her high school sweetheart, Ned, and their children, Katie (Kyle) and Ross (Valerie) and first granddaughter, Lorelei, otherwise known as "The Boss"