Instead of trying to find your perfect match in a dating app, we bring you the "Author-Reader Match" where we introduce you to authors as a reader you may fall in love with. It's our great pleasure to present Jennet Alexander!
Writes:
I write fluffy fade-to-black queer romances about early 20-somethings who are as messy as they are hopeful. My books explore that space between college and being grown-up, when it feels like everyone in the world but you has their act together. My heroines can be snarky, shy, awkward, or brash – but they're always complex.
I KISSED A GIRL is set in the chaotic world of movie-making, where Noa and Lilah are young Hollywood types trying to make their marks. Lilah's a leading-lady-in-waiting with a long list of terrible b-movies on her IMDB; Noa's a special-effects junkie still hoping for her big break. They're shoved together in an industry where appearances are everything, and learning to open up to one another is a lot harder than it seems.
About:
Bisexual mom of two, a big-city girl rocking it out on the east coast. I split my time between backstage, teaching, and writing, and there's nothing better than the rush just before the lights go down on preview night. I geocache because I like my wilderness hikes to have a goal. 40 is the new black, and I'll always feel 17 inside. I still play dress-up. Find me on twitter @jennetalexander
 What I'm looking for in my ideal reader match:
Loves heroines who wear their hearts on their sleeves
Craves that warm and fuzzy found-family feeling
Appreciates relatable characters who struggle to pay the rent
Enjoys imperfect people finding joy together
Appreciates a sly nerd reference or twelve
Wants all the tropes – with a queer twist
What to expect if we're compatible:
Heroines you'd love to hang out with – and occasionally shake;
A little scare or two, just to keep the blood pumping;
Low heat fade-to-blacks, so let your own imagination run wild;
Happy endings for everyone, with some drama first to make it all worthwhile;
Characters with reasonable communication skills… most of the time;
Behind-the-scenes shenanigans and movie-making mischief;
And a bit with a dog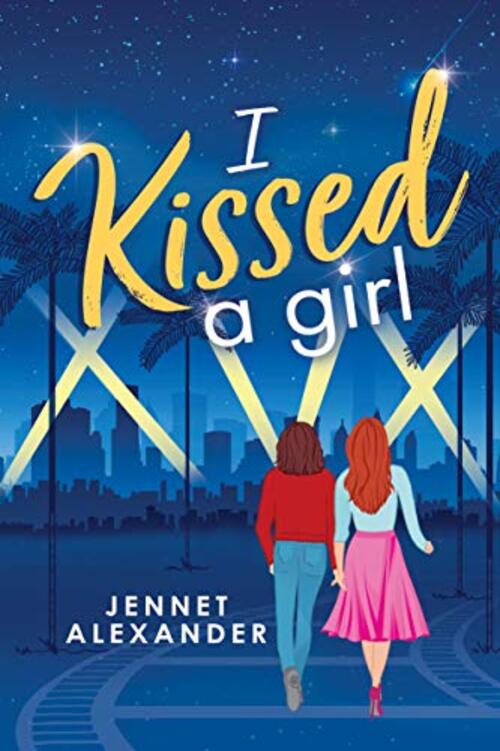 Is a happy ending finally in sight for Hollywood's favorite scream queen?
Lilah Silver's a young actress who dreams of climbing out of B-list stardom. She's been cast as the "final girl" in what could be her breakout performance…but if she wants to prove herself to everyone who ever doubted her, she's going to need major help along the way.
Noa Birnbaum may be a brilliant makeup artist and special effects whiz-kid, but cracking into the union is more difficult than she imagined. Keeping everyone happy is a full-time job, and she's already run ragged. And yet when the beautiful star she's been secretly crushing on admits to fears of her own, Noa vows to do everything in her power to help Lilah shine like never before.
Long hours? Exhausting work? No problem. Together they can take the world by storm…but can the connection forged over long hours in the makeup chair ever hope to survive the glare of the spotlight?
Romance LGBTQ [Sourcebooks Casablanca, On Sale: August 3, 2021, Trade Size / e-Book, ISBN: 9781728222707 / eISBN: 9781728222707]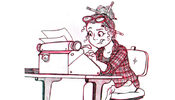 Jennet lives by the ocean with her long-term partner, kids and cats. All of them (except the cats) love camping, seaside sunsets, and long walks with a lot of bug spray. She has previously worked in theatre, dance, and television production, is now installed primarily on the administrative and educational side of things, and is seizing the opportunity to use some of that knowledge for evil.