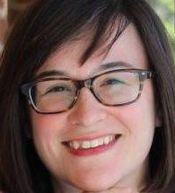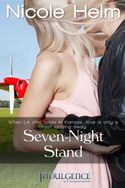 When you hear the words indulgence and romance, I'm sure the first thing that comes to mind is Kansas, right? What could be more indulgent than flat, empty prairie and…barbecue?
I kid, of course, but somewhere along the way I decided a nowhere town in the middle of Kansas was a great place to set my Entangled Indulgence title, SEVEN-NIGHT STAND. I'm not a city person. I don't like crowds or traffic or lines, so the upmost indulgence for me is somewhere I can be pretty much left alone. Besides, there's something about the isolation of a small town in the middle of nowhere that offers a great backdrop for romance. You can't really hide from your feelings when there's nowhere to hide, and my hero and heroine both have some feelings they'd love to hide from when their seven- night stand turns into something more.
Then there's the beauty of sending someone living in LA (the heroine, Vivvy) to nowhere Kansas (where the hero, Nate, lives) with the assignment to find something reality-TV-worthy in a place Vivvy herself describes as "flat and boring as hell." And the fun in having small-town Nate in all his airplane grease glory fall for polished, reserved LA Vivvy.
Here's the blurb:
Reality TV scout Vivvy Marsh loves her job, but she'll lose it if she doesn't find a hit. When she's sent to Kansas to scout a show, it looks like a bust…until she meets sexy pilot, Nate Harrington. His family would make the perfect show to save her career.
Nate can't deny his attraction to Vivvy, but no way can he let this show take off. The Harrington family is riddled with secrets, and she wants it all out in the open. For the next seven days, he's going to stop at nothing to keep her out of his family's business, even if it means keeping her distracted in his bedroom.
As someone who moved around a lot as a kid, I find place endlessly fascinating. Small town, big city, foreign country, or made-up universe, I'm in. What about you? In the comments tell me what your favorite romance novel settings are and one random commenter will win a copy of SEVEN-NIGHT STAND.
To comment on Nicole Helm's blog please click here.