The cover of a novel is the single most important ingredient in the success or failure of a book. This is not something authors want to hear and it is not always true.
If the book is special enough and it gets loads of word-of-mouth, even a bad cover can't stop the book from being a success.
If the author's name is well enough known–and I am speaking here of New York Times bestsellers with very large print runs–a bad cover can't stop it from being a success.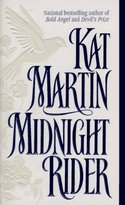 However most of us fall in the category where a cover can make the difference between success and failure.
Over the years, I've had good covers and bad. One of the prettiest covers I ever had was on a book called MIDNIGHT RIDER. The problem was the cover was completely white. The lovely embossed bird on the front didn't show up until the reader picked up the book. Not many did!
The title was the second half of the problem. It was chosen by the publisher and no amount of talking could convince them to change it. The combination of bad cover and bad title was lethal.
On the other hand, I have a series of books being re-issued in Sept, Oct, Nov. The Necklace Trilogy, starting with THE BRIDE'S NECKLACE. These were lovely covers on the original books. They have been modernized a bit and turned out very pretty, I think. However, they are not clutch covers–meaning the hero and heroine are not featured on the front. It will be interesting to see how they sell in the current market.
A cover is always a risk.
My next three books, AGAINST THE WIND, AGAINST THE FIRE, and AGAINST THE LAW, out Jan, Feb, March, the Raines Brothers Trilogy, has what I think may be the best covers I've ever had, given the current market and what seems to be selling.
Each has the profile of the hero on the front, along with a hint of the story in the background. I'm particularly proud of these three novels, which are contemporary romantic suspense, and have high hopes for these covers.
I hope you'll watch for the new books and I'd love to hear your thoughts on the covers. You can reach me through my website, Hope to hear from you. All best wishes,
To comment on Kat's blog for a chance to win please click here.