I get a lot of funny questions from readers about my insane deities from the IMMORTAL MATCHMAKERS, INC., SERIES. But the one thing they don't ask is where the inspiration for my gods came from.
Why don't they ask?
Honestly, I think they're afraid of the answer. Were you on a crazy bender in Vegas, Mimi? Were you tripping on something illegal? Did your mother drop you on your head?
All fair hypotheses! Especially given Cimil, the Goddess of the Underworld—a constant character throughout the series. She loves garage sales, hates clowns, is afraid of bugs, and is constantly trying to blow us all up. Oh, and she has a pet unicorn that no one but her can see.
But I'm sorry to say that the inspiration for this series wasn't induced by illegal substances or a bop on the head.
The Immortal Matchmakers is a spinoff of my bestselling ACCIDENTALLY YOURS SERIES (seven works total). When I got to the end of that storyline, I wasn't ready to say goodbye to these awesome characters, but I also wanted future stories to be standalones. The IMMORTAL MATCHMAKERS were born!
Immortal Matchmakers, Inc.
So where did the inspiration for the characters come from?
In a nutshell, when I was an exchange student in Mexico City, I had the privilege of taking some really wonderful anthropology classes. Dear gods! Those Mayan and Aztecs were so wacko! (And creative.) If you ever get to read about their mythology, you'll see what I mean. It's like Greek mythology on steroids in terms of weirdness and theories to explain how the universe came about.
Loved it.
So when I decided to dip my toe into writing, I naturally leaned toward pre-Hispanic mythology for my paranormal themes.
Here's the fun part! When you take a good look at all of the gods in ancient cultures (and even in some cultures today), you'll find that most everyone had the same lineup of gods. There's the god of the sun, crops, rain, love, war, death, moon, etc…
It's kind of fun to pick one and then see how each culture around the world has depicted a particular deity. I recommend the God of Death. So many fun interpretations ranging from the Grim Reaper to Crom Cruach.
Anyway, it was only a natural progression from there that my world of gods only contained fourteen who just had a lot of titles and names around the world. From there, it was a question of picking gods that would result in crazy love stories!
For example, the God of Wine and Intoxication? He sounds like a mess! And a funny love story waiting to happen. (And Book #3 in my Immortal Matchmakers, Inc., Series)
The Goddess of Forgetfulness? Well, I completely made her up because she was the one deity I never saw on any of the lists and, well, if I were an ancient Mayan, I'd sure as heck be wondering why I'm always forgetting things. Must be the gods making me do it!
In any case, she is the heroine of book #4, and like you probably guessed…she's a dating disaster, but ideal for a love story.
I hope you enjoy her quest to find true love and a man who remembers her.
Happy Reading!
Mimi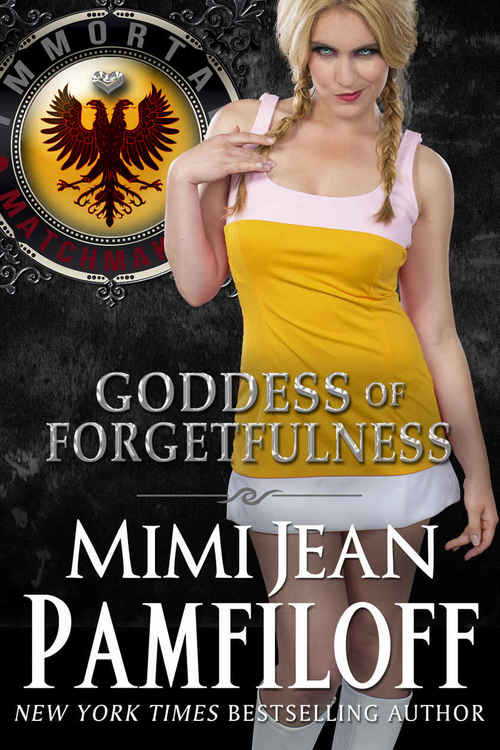 "FORGET ME! PLEASE!"
The Goddess of Forgetfulness has spent seventy thousand years wishing for a man to remember her for more than five seconds. But when her wish is finally granted, she's appalled. Távas is cocky, handsome, and seven feet of rude muscled man. He can't possibly be her mate! But all signs are pointing to yes. Okay, at least a strong maybe.
Is this some sort of cosmic dating error? She darn well hopes so.
Determined to discover the truth, she agrees to one date. Just one! But the night is about to reveal that his real identity is crazier and more alluring than she ever imagined.
Romance Erotica Sensual | Romance Paranormal [Author Self-Published, On Sale: January 28, 2018, e-Book, ISBN: 2940158957345 / eISBN: 9781943983254]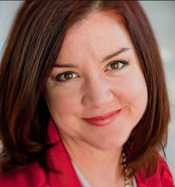 Mimi Jean Pamfiloff is a New York Times & USA Today bestselling author of Paranormal and Contemporary Romance. Both traditionally and independently published, Mimi has sold over 900,000 books since publishing her 1st title in 2012, and she plans to spontaneously combust once she hits the one-million mark. Although she obtained her international MBA and worked for over 15 years in the corporate world, she believes that it's never too late to come out of the romance-closet and follow your dreams.
When not screaming at her works in progress, Mimi spends time with her two pirates in training, her loco-for-the-chili-pepper hubby, and rat terriers, Mini & DJ Princess Snowflake, in Arizona.
She continues to hope that her books will inspire a leather pants comeback (for men) and that she might make you laugh when you need it most.