Happy February! Holy cows, I'm so glad we finally made it through the entire year of January–phew!  I'm KC Enders, Karin since we're getting to know each other and all. My installment in the 425 Madison Avenue series is called Sweet on You and it's all about finding love and returning home.
I was so excited to write this story, something light and a little different from what I normally write. As it turned out, life happened and this story became one of the hardest things for me to get through. As I was just getting started, we got word that we were moving for my husband's job, after sixteen years in the house where we raised our kids. Ooof. It was good, though. Because while we were moving to a new city, we were returning home. My husband is an engineer-like Raleigh-and he was away on assignment for almost two years. We only saw each other a couple of times a month but, it put things in perspective. If we learned nothing from this experience,  it's that home is more than a place…it's absolutely where the heart is.
I hope you enjoy Sweet on You and maybe check out some of my backlist. Thank you!
My Favorite local hangout in the 425 Madison:
My favorite fictional hangout is the restaurant Kitchenne. It's located in Hell's Kitchen, which is an area I absolutely LOVE in NYC! Kitchenne is where the roommate of my main character works as a chef and is a tie in to my Beekman Hills series. The food is amazing, the bartender is fantastic, and you never know which rock stars you might see hanging out at the end of the bar.
My favorite 425 Madison neighbor is:
While the maintenance guy, Jake, is not really a resident, he's in the building all the time. And, let's face it, without Jake coming to Lyla's rescue, things would just be annoying up on the seventeenth floor!
The 425 Madison favorite mode of transport:
The best way to get around NYC is either by foot or by subway. I grew up about an hour north of the city and spent a fair amount of time there until I moved away. Walking is the best way to see the city. The subway is the best way to truly feel like a New Yorker.
My Must see NYC landmark:
Oh, this is a hard one. I think everyone should go to the World Trade Center and Ground Zero. There is nothing more powerful and moving than to stand at the edge of the pools and think of how different things are now. My favorite spot is in Central Park. There's a big rock near a little white gazebo. That rock is an amazing place to sit in the fall and watch the red and yellow leaves flutter into the water. And, off to the left is an arched bridge…it's the perfect place for a proposal.
My favorite thing about city life:
Hmmm…even though I grew up close by, and I love the city, I'm not sure that I'm cut out for living there. I do love the vibrancy and all the arts and culture available. Shows, museums, restaurants and street food, New York City has something for everyone.
—
COMMENT TO WIN: What would you do with a free afternoon in NYC? Leave a comment with your answer below and you'll be entered to win a $5 Amazon gc + KC Enders' backlist title – winners choice! Good luck! 
—
A 425 Madison Novel #13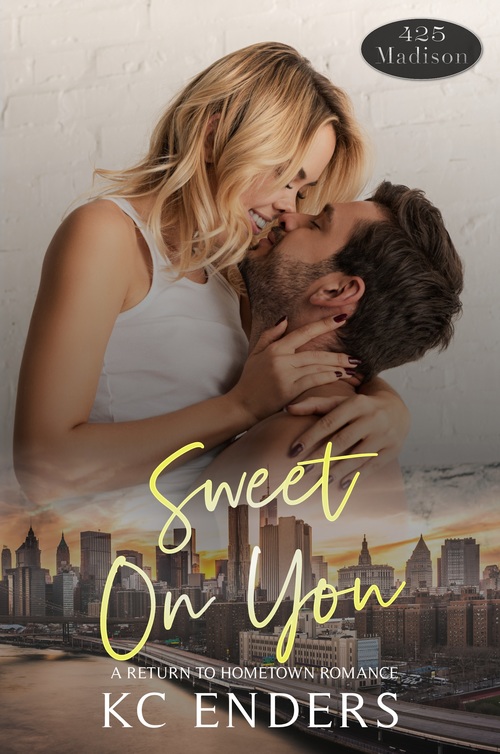 Lyla Dupree
She's a bubbly, sugary sweet pastry chef. Living her best life in the Big Apple. Luxury apartment. Successful patisserie. Everything is great–better than great. It's absolutely perfect.
Raleigh Jacobs
He's grumbly and growly–and so very out of his element–working on a temporary assignment in NYC. He wants to do his job and get out. Back to the clean air in the mountains near Denver.
Throw them together.
Mix things up.
Turn up the heat and what you get is, quite simply, alarming.
After all, 425 Madison is the perfect place to fall in love.
Romance Contemporary [Self Published, On Sale: February 16, 2020, e-Book, / ]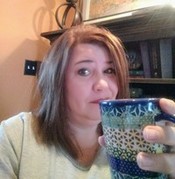 Karin is a New York Girl living in a Midwest world. A connoisseur of great words, fine bourbon, and strong coffee, she's married to the love of her life who is also her best friend. The mother of two grown men, she is proud to say that they can cook, open car doors for the ladies, and clean up after themselves (you're welcome, world). Even though her boys no longer live at home, the three dogs she's rescued have taken up their empty space.