Instead of trying to find your perfect match in a dating app, we bring you the "Author-Reader Match" where we introduce you to authors as a reader you may fall in love with. It's our great pleasure to present Leslie Budewitz! 
Writes:
Cozy mystery. My latest release is CHAI ANOTHER DAY, 4th in the Spice Shop Mysteries set in Seattle's famed Pike Place Market, coming June 11, 2018. The crimes are fiction; the food is real.
About:
Mystery author obsessed with food and the Northwest seeks readers for armchair travel to foodie heaven, the Pike Place Market in Seattle, with a savvy Spice Shop owner who doubles as the poster child for the cliche that life begins at forty. When she overhears an argument in an antique shop, she finds herself drawn into a murder that could implicate an old enemy, or ensnare a new friend. With her natural people-smarts and determination, she asks questions the detectives can't, using her knowledge of the community to bring a killer to justice.
What I'm looking for in my ideal reader match:
Knows that reading, and friends, are the spice of life
Looks at their TBR pile and thinks they need another bookshelf—or three
Loves a good movie almost as much as a good book
Thinks eating off vintage plates and dining in mismatched chairs makes perfect sense
Understands that wine is fruit and chocolate is a vegetable
Wants to travel, on the page, to new places, meeting new friends and eating new food
Adores prowling public markets and farmers' markets
Believes that a story can be entertaining while being about something
Likes learning about spices, antiques and vintage goods, the restaurant business, and more
Relishes a laugh and clever wordplay
Enjoys a good mystery from an author who plays fair and treats her readers with respect
What to expect if we're compatible:
A committed relationship with an author who serves up a tasty mystery that takes readers to some her favorite places, plies them with good food, and leaves them hungry for more. As a bonus, if you choose this author, you'll get access to award-winning short stories, and news about book launches and giveaways from the author and her many writer pals, through her newsletter and Facebook Author page.
A Spice Shop Mystery #4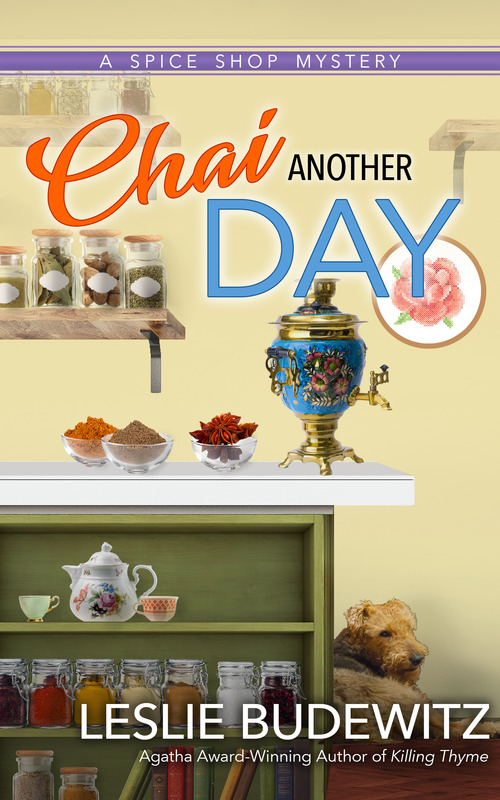 Seattle Spice Shop owner Pepper Reece probes murder while juggling a troubled employee, her mother's house hunt, and a fisherman who's set his hook for her.
As owner of the Spice Shop in Seattle's famed Pike Place Market, Pepper Reece is always on the go. Between conjuring up new spice blends and serving iced spice tea to customers looking to beat the summer heat, she finally takes a break for a massage. But the Zen moment is shattered when she overhears an argument in her friend Aimee's vintage home decor shop that ends in murder.
Wracked by guilt over her failure to intervene, Pepper investigates, only to discover a web of deadly connections that could ensnare a friend – and Pepper herself
Mystery Cozy | Mystery Culinary [Seventh Street Books, On Sale: June 11, 2019, Paperback / e-Book, ISBN: 9781633885363 / ]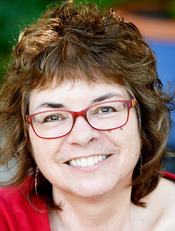 Leslie Budewitz blends her passion for food, great mysteries, and the Northwest in two cozy mystery series. CHAI ANOTHER DAY, her fourth Spice Shop Mystery, set in Seattle's Pike Place Market, will be published on June 11. DEATH AL DENTE, first in the Food Lovers' Village Mysteries, set in Jewel Bay, Montana, won the 2013 Agatha Award for Best First Novel. She also won the 2011 Agatha Award for Best Nonfiction. "All God's Sparrows," her first historical fiction, won the 2018 Agatha Award for Best Short Story. A past president of Sisters in Crime and a current board member of Mystery Writers of America, she lives and cooks in NW Montana.