I'm so excited to launch the first book of Outlaw Mail Order Brides, THE OUTLAW'S MAIL ORDER BRIDE. I've wanted to tell these stories ever since I wrote Tally Shannon and her band of fugitive women into To Love a Texas Ranger (Men of Legend, Book #1). 
Tally Shannon's stepmother put her into an asylum to get rid of her following the death of her father. A year later she escapes along with other women in the same situation and they take refuge in Deliverance Canyon. Each wears a tattoo on her cheek, put there by the warden for identifying purposes which makes going into town impossible. In addition, Tally has a price on her head. The warden is desperate to get her back.
After a year of living in hiding, Tally yearns for a better life for her and her women. Luke Legend and his wife Josie have started a private bride service for people like her who are living in the shadows and she starts corresponding with outlaw Clay Colby.
Only another fugitive will know what it's like to be hunted.
Clay is also desperate for change and has decided to make a town out of the hideout where he's been living with other outlaws who also want to improve their situation. But they need wives to help them bring the hideout from the darkness and children to give their lives meaning.
Months of soul-searching finds Tally ready to take the plunge and trust that Clay and his friends can offer her the safety and security she requires. So she agrees to marry him.
Their marriage is anything but certain. Having been the protector of her band of women, Tally finds it very difficult to give up her role and trust Clay with her life. Although their path to a happily ever after is anything but smooth, they stick it out and work through their problems.
* * *
In Book #2, Saving the Mail Order Bride which will be out April 30, Nora Kane is running from the head of the Irish mob who'd kept her prisoner since she was fourteen. She's seen what he's capable of and fears she'll soon be killed if she doesn't escape.
Through a secretive friend, Nora finds out about Luke Legend's bride service and begins writing to an outlaw named Jack Bowdre. After several letters she sees that he really is the solution and makes her escape, praying that she's not followed.
Texas is decidedly different from Buffalo, New York and everything is foreign to her. But in Jack's arms, she finds safety and comfort as they embark on a run for their lives, afoot in early spring with a little snow on the ground.
Nora discovers a man who'll put his life on the line for her and a deep love that blossoms between them.
I hope you're not afraid of snakes!
* * *
Book #3 of the series has no title yet and will release early 2020. Outlaw Tait Trinity unexpectedly finds himself the sole guardian of his sister's three children—eleven-year-old twin boys and a three-year-old girl. How in God's name can he raise these kids while being hunted? Jack Bowdre's advice is to get married fast. So through Luke Legend's private bride service, he hits pay dirt and Melanie Dunbar arrives.
But is she what she claims? Although he has doubts, he settles into marriage with her and over time begins to open his heart.
Melanie is keeping secrets—ones that will get her killed. She finds herself mired in deception and blackmail while she discovers she's grown very fond of the children—plus has fallen head over heels in love with Tait.
This story has more twists and turns than a dog's hind leg and just when you get comfortable, watch out!
* * *
If you like tough, desperate women who can go the extra mile, I think you'll find this series to your liking. I hope you give THE OUTLAW'S MAIL ORDER BRIDE a chance on Jan. 29th and continue on with each of the four.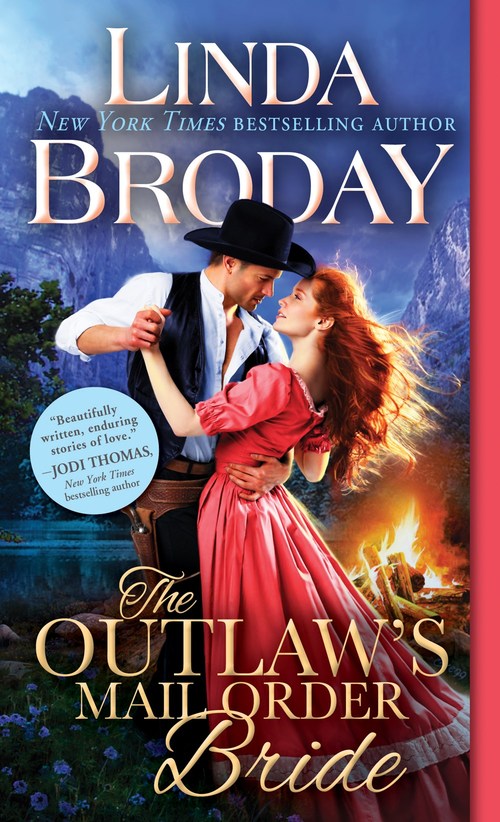 When the West was wild
And man's law favored the few
These extraordinary women could be found…in the heart of an outlaw.
Former outlaw Clay Colby is abuzz with his mail order bride's expected arrival. He's fought long and hard to drag Devil's Crossing out of lawlessness…so when his homestead is set ablaze by a bitter rival, he's heartbroken. There's no woman in the world who'd stand by him now.
But Talley Shannon is no ordinary woman.
After escaping the psychiatric hospital in which she was wrongfully detained, Tally only wants someone to protect her and the little girl under her care. She doesn't mind that Clay's home is dang near burned to the ground—not when he makes her feel so safe. So cherished. But it's only a matter of time before the ghosts of her past come calling…and her loving cowboy must defend his new bride – and the family they built together—to his very last breath.
Romance Historical | Romance Western [Sourcebooks Casablanca, On Sale: January 29, 2019, Mass Market Paperback / e-Book, ISBN: 9781492651048 / eISBN: 9781492651055]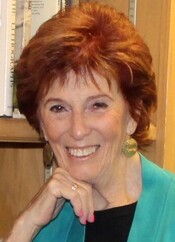 Romancing the West One Story at a Time
Linda Broday is a New York Times and USA Today bestselling author and makes her home in the Texas Panhandle on land the American Indian and Comancheros once roamed. She is a multi-published western historical romance author who lives and breathes cowboys and the American West way of life. Here in the panhandle it's very common to see cowboys, they've provided lots of inspiration. There's just something about a man in tight jeans, a Stetson and boots that gets her hot and bothered!
Linda grew up watching TV westerns back in their heyday and fell in love with the desperados, lawmen and strong men and women who portrayed the people who settled this wild land that offered so much opportunity for those who wanted to seek it. They taught her the values, the strength it took to survive and the tremendous will to keep going when things got tough. She loves writing stories about similar people who could've lived back then.
When Linda is not writing, She's scouring the internet looking for little tidbits to add depth to my stories. She has also been accused, quite unfairly she might add, of haunting museums and libraries. Linda's desire to keep history alive is what drives her and she can't imagine writing anything else.