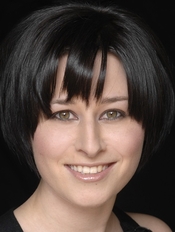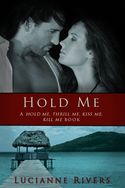 "Takotsubo cardiomyopathy…in which there is a sudden temporary weakening of the myocardium (the muscle of the heart). Because this weakening can be triggered by emotional stress, such as the death of a loved one, a break-up, or constant rejection, the condition is also known as broken heart syndrome… a well-recognized cause of acute heart failure." – Wikipedia
Yes, folks. You CAN die of a broken heart.
I KNEW IT! You shout.
That's why I love romance. I'm addicted to the highs and willing to take the lows, because I BELIEVE IN TRUE LOVE, in a love so strong, I might just die if that person was to leave. Furthermore, I demand a happy ending!
And that's why I write and read romantic fiction.
When I'm writing a love story I dredge up memories of what it is to be broken-hearted—that crappy, life-destroying, gut-wrenching, body-weakening level of misery. Then I go backwards. How did I first meet THE ONE? When did I first know how he felt? When did we first touch? I recall the dramatic beauty of that romance and the tragedy of it not working out. Then I add (fiction) a happy ending…and voila. A romance novella.
Ah, if only real life provided the HEA (Happy Ever After), but it seldom does, and yet we seek it at all costs. It's why we consume books or movies. The romance novel is designed to keep the hope of true HEA-love alive for us when real life experience, and those with more practical aspirations, may tell us that it is only a myth. Everywhere we turn, the media and self-help books tell us that true love is unhealthy, dangerous, and irrational. Brain scientists explain away the chemical attraction between two people as a sort of temporary insanity.
And maybe it is. Maybe love is just a temporary insanity, designed to burn bright and end.
But bring on the insanity, I say. Like the scene in Peter Pan when Tinkerbell is dying and the audience must save her, I urge you to clap your hands and cry along with me, "I believe in true love!"
Why? Because believing gives life and hope to all our dreams. Because, what if it does exist? What if there is such a thing as a happy ending? What if it's my turn next? Or yours?
You never know.
Meanwhile, there's always the next, exciting romance novel to read.
Happy reading.
About the Author
Lucianne Rivers writes sensual romance for Entangled Publishing and Cobblestone Press. Born and raised in Ireland, she currently lives in New Mexico with her young daughter. Formerly a stage and television actress, she now manages a non-profit and is NM State Champion in her weight class for Olympic-style weightlifting. Long story.
To comment on Lucianne Rivers's blog please click here.