There's something about a dog that makes love story a little sweeter. Maybe it's because our canine companions reflect the best parts of us as humans. Maybe it's because it's easier to sympathize with a hero or heroine who goes home to a bundle of fur every night. It could also just be because dogs are fluffy and adorable.
Whatever the reason, I'm always ready to fall in love with a book that includes a main character of the canine variety—especially in romance, where the dogs are always treated with respect. If you're looking for a book that has love, passion, romance, and puppies, these five are definitely worth a read.
Most Eligible Billionaire by Annika Martin
Martin is a master at writing upbeat and offbeat comedies that make me smile from start to finish. In Most Eligible Billionaire, a "dog whisperer" is put in charge of a billion-dollar company thanks to her ability to read the mind of the dog who was recently bequeathed control over it. Naturally, the very wealthy rightful heir doesn't buy into this plan. (It sounds weird, I know, but Martin totally pulls it off.)
Catch of the Day by Kristan Higgans
This was the first Higgans I ever read, and it remains my favorite to this day. Not only do I adore the hero (Maloner the Loner!), but I also enjoy every single scene featuring the heroine and her dog, Colonel. My own two dogs are way too rambunctious to be the calm, easygoing, capable companion that Colonel is, but I like to pretend I might have one like him someday.
Animal Magnetism by Jill Shalvis
The entire Animal Magnetism series by Shalvis is a must-read for anyone who likes puppies in their romances. (And because I'm neurotic about reading books in order, I recommend you start here.) This series abounds with ranches, kennels, rescue centers, and veterinarians, so there are plenty of animals to go around. Plus, Shalvis is amazing at sucking you in by the end of the first page.
Run to the Ground by Katie Ruggle
As was the case with the Shalvis series, I'm recommending you start with Run to the Ground (book #1 of Ruggle's Rocky Mountain K9 Unit) for the sole reason that I like my books to go in order. Ruggle writes fast-paced, super sexy romantic suspense, so you won't find the same gentle puppy frolics featured on the rest of this list, but no worries. The dogs in this series get plenty of page time and aww moments.
Sit, Stay, Beg by Roxanne St. Claire
Okay, yes, there's a theme here, and that theme is "most great puppy books come in packages." This book is part of a long-running series that goes by the incredibly adorable name of "the Dogfather." Claire is unique in that she tends to write older heroes. In this particular instance, she's also written a hero who spends his time rescuing dogs and finding them homes, so he's pretty amazing overall. (Not, however, as amazing as the dog, Lola, who manages to steal every page she's on.)
Although these books are technically "dog" romances rather than puppy ones, I think the label still applies. All furbabies are babies in my eyes!
Service Puppies #1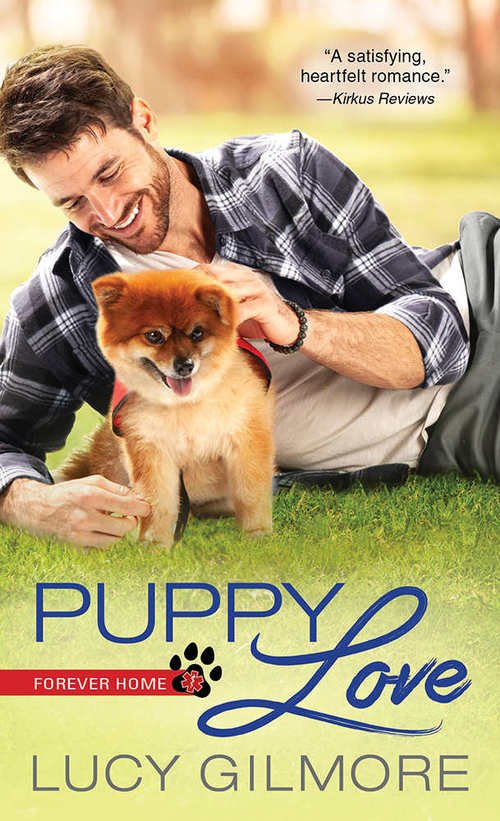 A brand new series from debut author Lucy Gilmore, featuring service puppies who might just be matchmakers in the making…
Sophie Vasquez runs Puppy Promise, a service puppy training organization. Sophie's always been treated as the frail baby of the family—a thing she hates but doesn't know how to change. Until, that is, she meets her newest client.
Harrison Parks is a wildfire firefighter who isn't allowed back in the field unless he finds a service dog. Reluctantly, he agrees, never expecting to be assigned a skittish Pomeranian and the equally skittish woman who's supposed to wrangle them both into order. As it turns out, they all have something to prove…and more than enough room in their hearts for a little puppy love.
Romance Contemporary | Romance [Sourcebooks Casablanca, On Sale: May 28, 2019, Mass Market Paperback / e-Book, ISBN: 9781492671657 / ]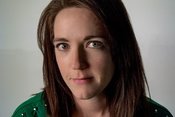 Lucy Gilmore is a contemporary romance author with a love of puppies, rainbows, and happily ever afters. She began her reading (and writing) career as an English literature major and ended as a die-hard fan of romance in all forms. When she's not rolling around with her two Akitas, she can be found hiking, biking, or with her nose buried in a book.