1. Tough Manly Men! I love reading and writing cowboy books. Nothing defines America and its values like the Old West. That was when men were men and women were women, but a cowboy wasn't a cowboy unless he was wild, woolly and full of fleas. Of course, the heroes we love to read about are more likely to be tall, dark and handsome.  He can also charm the bark off a tree and is able to cope with whatever comes his way.
2. Cowboy Lingo: Today's language seems rather dull compared to the colorful lingo of yesteryear.  Can you think of more mouth-pleasing words than hornswoggle, caboodle or skedaddle?  Or what about fiddlefooted, ranktankerous, or splendiferous? A latte may be the haute cuisine of coffee, but give me an Arbuckle's any day.
The rebellious part of me delights that my characters can use such words as "ain't" and "druther" without guilt.  My eighth grade English teacher would have had a fit. Of course, back in the 1800s, she'd be more likely to have a conniption (any way you call it, it serves her right for branding me with an F).
When a cowboy said "hell on wheels" he wasn't talking about no bikers (double negatives welcome).  He was talking about movable towns that followed the building of railroads.
Cowboys also had a knack of coming up with delightful names. Today's nicknames seem rather tame compared to Old Fuss and Feathers, Rattlesnake Dick, Cattle Annie, and Crazy Horse Lil.
3. Courtesy was prevalent: Upon meeting a woman, a cowboy duffed his hat and addressed her as "ma'am." No one accused him of putting her down simply by opening a door for her. In fact, he would have been shocked had anyone suggested that his actions, in any way, showed disrespect to a woman.
4. Strong heroines:  A woman traveling west had to hold her own against the rough and tumble men she encountered. The westward migration freed women in ways never imagined. Women abandoned Victorian traditions, rigid manners and confining clothes and that's not all; they brought churches, schools, and newspapers to frontier towns and helped build communities. Women today may still be banging against glass ceilings, but those brave souls of yesteryear had to break down doors.
5. In a word: cowboys!
Haywaire Brides #2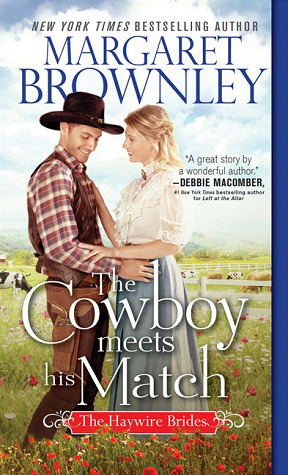 His first mistake was marrying her.
His second was falling in love.
Chase McKnight will do anything to secure his family's ranch—but marriage to a complete stranger? That's a hard pill to swallow. Yet the will is clear: Chase needs a wife by his side if he wants to keep his home, so he meets his veiled lady at the courthouse steps and reluctantly says "I do."
Too bad he married the wrong bride.
When Boston runaway Emily Fields agreed to marry a Texas stranger to escape her family's scandal, she wasn't prepared to get hitched to the wrong cowboy! Stuck in a secret compromise, she has one year to learn the ways of the ranch and convince Chase's family they're happily married. But when the lie becomes true, the past catches up to them and they must save the love they never expected…
Romance Historical | Western [Sourcebooks Casablanca, On Sale: May 28, 2019, Mass Market Paperback / e-Book, ISBN: 9781492658375 / ]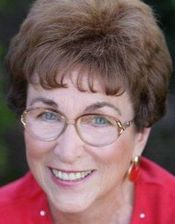 Thrills, mystery, suspense, romance: Margaret penned it all. Nothing wrong with this, except Margaret happened to be writing for the church newsletter. After making the church picnic read like a Grisham novel, her former pastor took her aside and said, "Maybe God's calling you to write fiction."
It turns out God was and Margaret did. She now has more than 20 novels to her credit. In addition, she's written many Christian articles and a non-fiction book. Still, it took a lot of prodding from God before Margaret tried her hand at writing inspirational fiction which led to her Rocky Creek series. "I love writing about characters at different stages of faith," she says of the new direction her writing career has taken, "and I'm here to stay."
Happily married to her real-life hero, Margaret and her husband live in Southern California.