I thought I'd talk about a few of my favorite things. Of course the song from The Sound of Music immediately popped in my head! You know, "Raindrops on roses and whiskers on kittens…" etc. Anyway, I've been singing that song ever since. And yes, that movie is one of my favorites. I have a lot of favorite things, such as good food, a warm day at the beach (NOT hot), a beautiful sunset, hanging out with good friends, a good movie that's not predictable, but I suppose my most very favorite of all, second to eating chocolate, would be traveling with my family. As a child, my parents traveled a lot and took my brother and me with them quite a bit. It's always exciting to see new things, meet new people and visit new places.
I've been a lot of places, including Hawaii, Paris, London, Brussels, Amsterdam, Czechoslovakia, the Dominican Republic, the Bahamas, and more, but one of my very favorites is San Diego, California. Yes, right here in the United States. My husband, Jack, and I took our children last April for Spring Break. We flew out and spent the week exploring San Diego, Los Angeles, and Escondido. We had a great time and made a lot of wonderful memories.
In December, Jack and I will celebrate our 20th wedding anniversary. We're trying to decide where to go. I'm thinking Ireland. 🙂 We'll see if I can talk him into it. I'm writing a story that starts out in Ireland and moves to North America fairly quickly, but I'm still writing about a place I'd love to see in "real like" not just pictures via research. Maybe it'll happen. If not this anniversary then another one day.
Aside from travel, I really enjoy hanging out on the sofa watching television. The funny thing is, I don't do it very often. If I watch, I usually have it on the HGTV channel or PBS. I adore Downton Abbey and Mercy Street. On HGTV, I enjoy Fixer Upper with Chip and Joanna Gaines, the Property Brothers, Love It, or List It, and I like the ID channel and Lifetime Movie Network when I'm in the mood for suspense. 🙂 These are some of the things that I watch when I need to just decompress or relax. How about you? What are some of your favorite ways to relax and escape from the world for a few minutes?
Giveaway
Since we're on the subject of "favorite things" what are yours? Tell us below and one person will win ALWAYS WATCHING.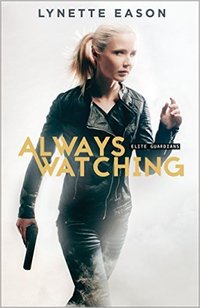 Olivia Edwards's skills as a bodyguard are pushed to the limit as she must protect talk show host Wade Savage and stay out of a killer's path.
The bodyguards of Elite Guardians Agency have more than just skill and prowess in common–they're also all women. When it becomes clear that popular psychiatrist and radio personality Wade Savage has a stalker, his father secretly hires Elite Guardians in order to protect his son.
But when Wade's bodyguard is attacked and nearly killed, agency owner Olivia Edwards must step in and fill the gap. Olivia's skills are about to be tested to the limit as Wade's stalker moves from leaving innocent gifts at his door to threatening those closest to him. Olivia has the feeling that she's next on the list. And to complicate things even further, she realizes that her heart may be in as much danger as her client.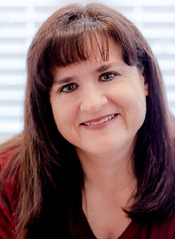 Lynette Eason is the bestselling author of the Women of Justice, the Deadly Reunions, and the Hidden Identity series. She is a member of American Christian Fiction Writers and Romance Writers of America. She lives in South Carolina. Learn more at her website.