Growing up in Grafton, Illinois, situated between the Mississippi River and the limestone bluffs carved from it eons ago, the legend of the Piasa Bird is well known. There is even a rendering of the Native American bird on a bluff wall on the National Scenic Byway (or as we like to call it, the River Road).
The "Piasa" is a birdlike monster as large as a calf, with horns like a deer, red eyes, a human face, the body covered with green, red and black scales, and a tail so long it passed around the body. The creature was given its name by the Illini Indians, "The Piasa," a bird that devours men.
Well, I thought about legends, and how some have a basis of truth or religious belief attached to their stories. That got me to thinking about all the bedtime stories, campfire recollections, and folklore of the area, including the Piasa Bird. Now, wouldn't it be cool if there really was some truth to the shifter tales we read about? So, I picked one area, Native American legends, and focused on that for my research.
I learned about power animals or "spirit guides" that many tribes believe come to them in dreams, especially on vision quests. They take many forms and appear for different reasons, but for purposes of my paranormal books, I decided to focus on the legends that have survived the test of time. The Hopi Tribe calls these special guardians, "Catori," their name for spirit. That is the reasoning behind naming my first paranormal book, Legends: Catori.
I focused on the Great Horned Owl as my first paranormal book, rather than the Piasa Bird, because of the varying tales throughout the Native American Tribes. Some see the owl as a harbinger of death, due to its nocturnal habits; however, others see it as an indication of wisdom, or a foreshadowing of the future. So, to get a deeper understanding of the folklore and because I'm a firm believer that there is so much more than what can be seen with the eye, I called upon the wisdom of the Great Horned Owl to be my first legend in the anticipation that it will herald a future of entertaining and enlightening paranormal romances for everyone to enjoy. Hopefully, the tale of death won't mean the demise of my career!
Maggie Adams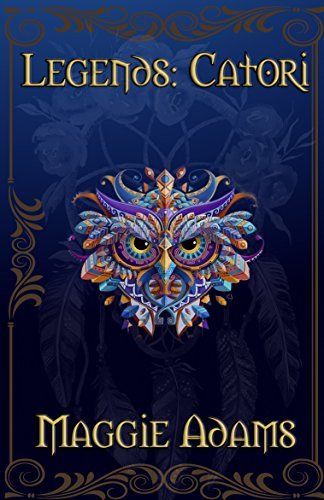 It's hard to keep secrets in a small town…
It's hard to keep secrets in a small town…
It's even harder to keep a secret that could expose not only your family but an entire species. That's what Frankie Cavanaugh must do. As the daughter of the leader of the Wisdom Counsel, it's up to her to step into her father's shoes until another leader is chosen.
It's also up to her to continue her lineage within the species.
She wants to do neither. She considers the shifter gene a curse rather than a gift, robbing her of a normal life. Unfortunately, the Council doesn't see it that way and is determined to wed her to their next leader – by force, if necessary.
Tanner Coalson is fresh out of college and ready to tackle whatever life has in store for him. The first item on his to-do list is marrying the woman he has loved for years. He knows Frankie will balk at the notion because she's fifteen years older and was his childhood sitter. He's no longer a young boy, but a man who is determined to win her heart, and he is prepared to do just that.
But convincing her they are destined to be together gets much harder when she is kidnapped by an old enemy. In order to survive, Frankie may have to reveal her secret, and Tanner may have to accept what seems impossible, or reject the love of his life.
Romance Paranormal [Author Self-Published, On Sale: June 2, 2018, e-Book, ISBN: 2940155244875 / eISBN: 9781386868118]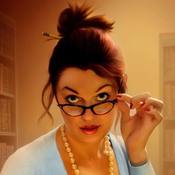 Maggie Adams is an Amazon Best Selling contemporary romance author. Her first book in the Tempered Steel Series, Whistlin' Dixie, debuted in Amazon's Top 100 for Women's Fiction, humor, on November, 2014. Since then, she has consistently made the Amazon best seller 5-star list with Leather and Lace, Something's Gotta Give, and Love, Marriage & Mayhem. She is also the recipient of the Dayreader Review's Best New Series Award for 2015. Her series has launched the tiny town of Grafton, Illinois, into International recognition with sales in Mexico, Ireland, Scotland, Australia and the UK.
Back home, she resides in the Midwest, with her high school sweetheart, Ned, and their children, Katie (Kyle) and Ross (Valerie) and first granddaughter, Lorelei, otherwise known as "The Boss"