I love a lot of seasons but Spring is just plain fun for me to watch come in. Winter has its beauty, especially there at the end when I'm so sick of running my air-conditioning unit to make it through those late summer heat waves. I love getting my warm fuzzy slippers out and having the chance to use some of the quilts I've made.
Still, spring is just plain magical. Now I'll make a confession. I love birds. One of my favorite things to do in spring is to keep an eye on the Eagle Cam. There is a pair of Bald Eagles who next in Big Bear and there is a camera mounted so you can get a peek at them as they prepare their nest. It's something I really enjoy, watching those bird as they tend their eggs and waiting…just hoping to see a chick or two. This year they have two little chicks.
Wicked Highland Ways is the last book in my Highland Brides series. Some might look at it as the late summer piece in the collection but for me, it's still springtime. Hey, Brenda has waited for five books to have her very own. I wanted to make sure I gave her a love worthy of her perseverance! When I sat down to plot out these books, I wanted each of them to be unique and to be about the chase. Yes, sometimes the hero has to be persistent. Okay, Very persistent but if finding your soul mate was easy…there wouldn't be so many romance novels!
Have a great season, folks! My books are only there because of the readers who enjoy them. Thank you from the bottom of my heart!
Highland Weddings #6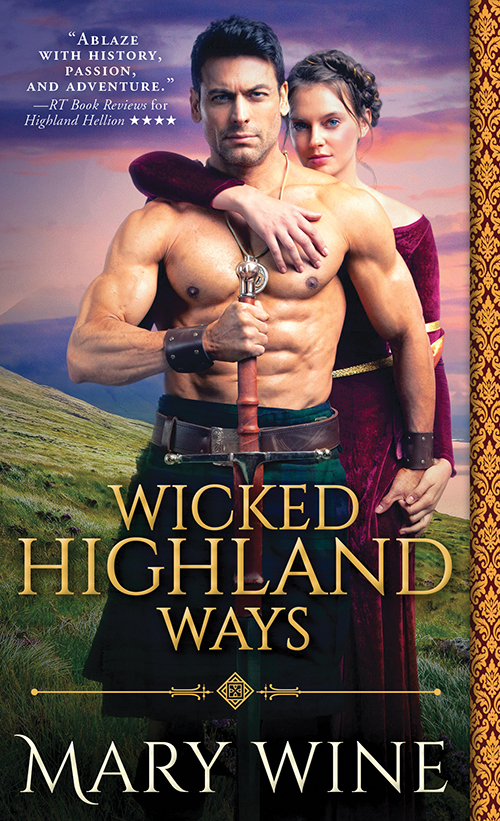 Brenda Grant has no desire to marry. Ever since her first, horrible marriage, she's made herself into a hellion of a woman to keep men from wanting her. But the Campbells, her previous husband's family, are determined to find her a new husband.
Highland Chief Bothan Gunn is smitten by the woman who won't be tamed. It takes all Brenda's willpower to resist the brawny Highlander who takes her to safety. But as they spend time together—and grow ever closer—Brenda finally finds the freedom she's been longing for all along.
Romance Historical [Sourcebooks Casablanca, On Sale: May 28, 2019, Mass Market Paperback / e-Book, ISBN: 9781492655572 / ]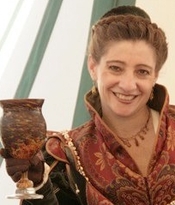 Mary Wine has written over thirty novels that take her readers from the pages of history to the far reaches of space. When she's not abusing a laptop, she spends time with her sewing machines…all of them! Making historical garments is her second passion. From corsets and knickers to court dresses of Elizabeth I, the most expensive clothes she owns are hundreds of years out of date. She's also an active student of martial arts, having earned the rank of second degree black belt. Mary lives in California with her husband and two sons.