Thank you for joining us today at Fresh Fiction. I'm a real fan of military romance and suspense and loved your Shadow Warriors series. This new Delos Series brings us characters that are just as strong and dynamic and has some very scintillating plots.
Viki: After reading the first four books in your new Delos Series, it is proving to be as fabulous as your other series. Who or what was your inspiration for the Delos Series?
Lindsay: : Thanks for asking, Viki. Since Morgan's Mercenaries, my first family saga that I created in 1980's, was successful, I wanted to try it again. The Delos Series is my second family saga-series. Only this time, I wanted to create it based upon our world as it is today, in 2015, onward.
We are a global community held together by a spider web-like digital age that makes connects all of us whether we like it or not. When you are no longer isolated, but communication, videos and other digital media, such as the social side (Facebook, among many others), we become ONE. Also, because of global travel, people are free to fall in love with one another, regardless of whether they come from the same country—or not. I wanted to explore this dynamic, global concept because it's an exciting and fascinating look at the world today with all its possibilities.
Viki: Your Delos Series novels are all military themed in some way. I know you grew up as a military brat and also served yourself. Thank you for your service to our country! How much is your own experiences and how do you research the military aspects of your novels?
Lindsay: : I held a secret clearance while I was in the US Navy. There's things I've seen, experienced and know that I can't talk about – or write about – to this day. I can, however, use my knowledge in such a way to craft riveting military romance reads for my global reading population that are very close to reality.
Viki: You've created detailed background on the Delos charities and the Culver family, and you add a little more to that background with each book. Some of your details go back for centuries. Did you ever consider starting further back on the timeline rather than present day?
Lindsay: : Well, anything is possible. But I don't want to write historically other than to weave in the fascinating fabric of Dilara Badem-Culver's Turkish family who is one of the richest in the world. Her Sufi muslim upbringing has placed her on a service road to helping those who have much less than her family does. That is why she is CEO of the largest charity in the world: Delos. They have 1,800 charities of varying types and branches around the world. These charities are designed to help others in areas of education, health, farming, to name just a few. I will be weaving in information about Dilara and her family background as it is appropriate, so that my readers grasp the underpinnings of her as a character, what is important to her, to her family, and how much they love the Culver children.
Viki: The Culver family in your Delos Series is a mix of American, Greek and Turkish heritage. Will we see more of the Greek and Turkish families in future installments of this series?
Lindsay: : I wanted Delos to represent many countries, different realities, different belief systems and homogenize it, which is what is happening in our 'real world' as I speak. For example, Dilara Badem is 80% Turkish and 20% Greek. She marries American Captain Robert Culver, a USAF combat pilot who is assigned to NATO in Turkey. They fall in love (and their story is coming, believe me, because so many readers are clamoring for it), and they have three children who are a homogenized mix of US, Turkey and Greek bloodlines. They represent the world as it is today…that mixing of blood, beliefs and realities.
I intend to widen the breadth of the stories after the three Culver children's stories are told. Then, it becomes a global panorama that I hope my readers will love as much as I do writing about them. Dilara has three older brothers, and each has grown, adult children between them. The Mykonos branch in Greece, also has grown children. They are all adults now, and their stories will be told, too. This is an international family saga and readers will get a taste of what is to come by looking at these diverse family trees. It took me 5 years to figure out and create this WORLD of Delos, and all the stories that I want to tell within it.
I've created two quote books to help readers understand the fabric of the saga: click here
There are two family tree on my website that will show the other books to come over time: CULVER FAMILY TREE and TURKISH-GREEK FAMILY TREE
Viki: After reading NOWHERE TO HIDE, which is set in Costa Rica and Virginia, along with its prequel, I didn't expect the next three books to go back to Afghanistan to tell the stories of the three Culver children and how they come to Artemis Securities. I felt somewhat like I was back in the midst of your Shadow Warriors series. Why did you choose to begin their stories in Afghanistan?
Lindsay: Because I wanted to show the reveal the Culver children's military backgrounds so that they could logically see how Artemis, Delos charities security firm, came into being. Further, it shows the personality of each child, and what their reality is, and what is important to each one of them. There will be ongoing novellas that will follow-up their original introductory book. We will be seeing all three of them throughout the coming Delos Series books, including their parents, Dilara and Robert. Many Delos books in the future, will come from actual missions created within Artemis. The fact that this is a FAMILY-RUN operation, makes it unique and I hope of interest to the reader. By getting to know the Culver adult children, their own military roots (via their father who is a general in the US Air Force), we begin to appreciate how each brings something unique and needed, to the security table. They are tasked with creating Artemis (from which many of the stories, like NOWHERE TO HIDE, will come from in the future), getting it on the ground, learning how to run it, utilize it to keep the employees of Delos in 1,800 different spots around the world, safe from today's terrorism.
Viki: A lot of authors bring real charities or organizations into their novels that help people through tough times. The Delos Series focuses on the Delos charities, especially in FORGED IN FIRE. What is your personal favorite charity?
Lindsay: I think it's great to showcase wonderful charities who are helping so many others. I wanted to create one that would not become a legal issue, so that I could continue to create my Delos World as I saw it. I donate to a number of charities: Operation Gratitude, Kiva, Wounded Warriors, Our Rescue Organization (Underground Railroad) and Central Asia Institute.
Viki: In TANGLED PURSUIT and in BROKEN DREAMS, both Tal and Alexa return home as "broken" people, one physically and one emotionally. Why did you choose to give them physical and mental "baggage" as they begin their new jobs with Artemis Security?
Lindsay: : Because that's life. No one is ever at a hundred percent to do any kind of job, normally speaking. I write real-life characters who are wounded, who have issues, who aren't whole. But then, neither is anyone else in our 'real' world, either. No one is perfect. Although I write alpha heroes, the aren't invincible, either; just the opposite. Besides, my readers disdain perfect characters, or impervious characters, because they don't engender sympathy or connection emotionally with them. Perfect characters are boring as hell to me. I couldn't write them if you paid me a million dollars. My readers feel the same way about that type of "perfect" portrayal. It's much more interesting to me and my readers to create characters who are fractured in many different ways. And then to see them navigate through a challenge becomes far more riveting, and we cheer even more, for them to make it, despite overwhelming odds against them.
There are no superwomen or supermen out there in my books. These characters have real life issues that they must work through or overcome or make progress on as the book progresses. Even at the end of a book, my characters aren't necessarily whole and perfect, either. But readers can sure relate to them and that creates sympathy from the character to the reader. And we as readers, love that, because we WANT to see them defeat the odds, want to see them be victorious or at least, escape what's chasing them.
There are no "acts of God" in my books. Real time issues and challenges stare my characters in their faces, and there's no easy answers on how to deal with it or live through it. I like delving deeply into the psychology of a person on every level: spiritual, mental, emotionally and physically. Each one brings about their own unique set of challenges and readers love to see their hero and heroine GROW throughout the book. So do I. I'm afraid "cardboard" characters would put me asleep at the computer and I'd be deadly bored. We're all wounded in one way or another. It's HOW we continue to move forward, to do our job, to be responsible, to be able to be sensitive to someone other than ourselves, is the stuff that makes for great characters. And I believe I've created some really interesting ones for my readers.
Viki: Thanks again, Lindsay, for joining us today. We look forward to the new adventures we'll encounter with your new Delos Series and to meeting more of the Culver family in future installments.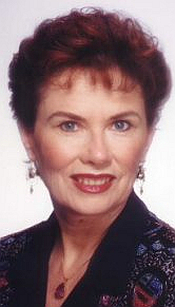 The "Top Gun of Women's Military Fiction," Linsday McKenna has had 145 books published under the McKenna name since 1981, most dealing with military or mercenary subjects, for several publishers: Simon and Schuster, Warner, Avon and Berkley, Harlequin/Silhouette. She is the originator of the Military Romance genre, with "Captive of Fate," Silhouette Special Edition, 1983. She has sold 23 million books worldwide and in 33 foreign languages. She proudly served in the US Navy and was a meteorologist.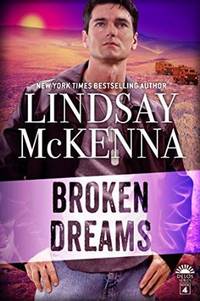 Captain Alexa Culver takes one look at shy, quiet Marine sniper Gage Hunter and feels an instant connection. But Gage has demons in his past that keep him from giving it to their mutual attraction. Alexa believes Gage is worth fighting for, and begins to slowly chip away at his defenses.
Gage Hunter has lost everyone he has ever loved. Lonely and broken, the last thing he expects is to meet someone like Alexa Culver. the redheaded batty is confident and outgoing and makes Gage feel emotions he thought long buried. But before he risks revealing his heart to her she is kidnapped by the Taliban while on a humanitarian mission. Can Gage reach her before he loses his chance for love forever?
Delos #4
On Sale: January 2, 2016
The DELOS Series