Hey everyone! So one of the questions I get asked a lot, is what's my writing space like.
And the simplest answer is EVER-CHANGING!
I'm most definitely a creature of habit… until I'm not lol. For instance, I might move from my office desk to my office couch to the comfy chair in the living room to my bedroom, getting huffy at every stop until I find that spot that clicks and I finally drop into THE ZONE.
I know. This sounds ridiculous, but it's just how it goes.
And once I figure out the spot that works…  I'll ride it into the ground lol. I'll go back to writing in my bed or at my desk while sitting on a yoga ball every day for as long as it triggers that free flow of flirty, sexy storytelling that is so much fun! This week, I'm all about the desk and the rolling, spinny chair lol.
One thing that doesn't change? All the crap I tote along with me lol.
Soundproof headphones (regardless of whether the house is silent or not)
Two, yes two mugs of gorgeous assorted pens and highlighters
My project specific spiral notebook (it needs to be attractive and sturdy, because it goes EVERYWHERE with me and sometimes, I just like looking at the cover)
My ginormous planner (So I can check off progress goals and feel super productive, even if one of the goals is ACTUALLY OPENING my word document lol)
Phone charger and stand (otherwise I worry about my charge status and what if the kids need to get a hold of me, or Mr. Kelly wants to take me out for a lunch date!)
Sticky notes in assorted shapes and colors (I think the pink hearts are the best)
Chapstick (Cherry, of course)
Coffee, Diet Coke and Water (You need to be prepared for what you're going to want a sip of)
And my bookmark with the gratuitous abs and low slung jeans action… because I can't rely on where I'm working for all the mojo lol!
And one thing that absolutely DOESN'T matter to me, is how messy my surroundings get. I know… Mira is Pig-Pen!! The thing is, when I do drop into that ZONE of happy writing magic, pretty much everything else drops away. And that's the way I want it! I LIKE and kind of NEED to get so absorbed in the story I'm telling, that the dogs dragging every squeaky, bone, and tug onto my office floor doesn't phase me. The way I figure it, the precarious stack of Uncommon Goods catalogs and Cooks Illustrated magazines can wait until I turn in my book and my brain frees up enough to actually make reasonable decisions about real life stuff.
Sadly, I've reached that point… and it's time to face the hovel that is my cluttered office space lol. I've got some work cut out for me!!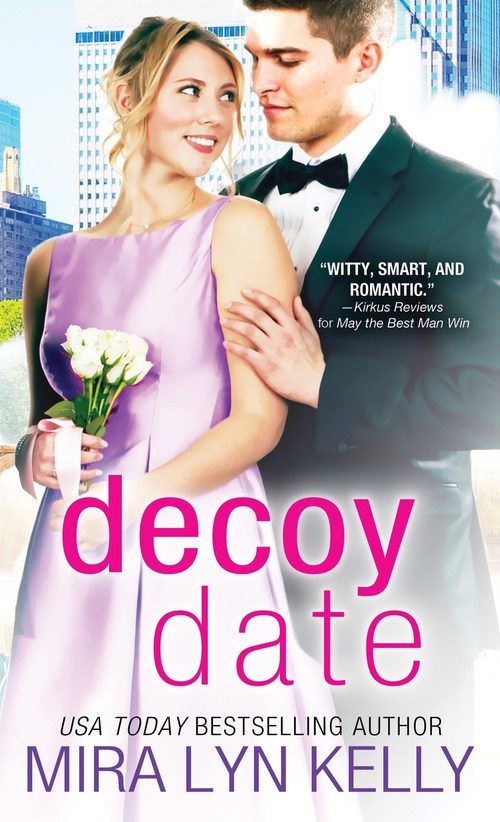 Fake relationship. Real feelings. Big problems.
Brody O'Donnel doesn't believe in happily-ever-afters—at least, not for himself. But he wants the best for his vivacious, beautiful friend Gwen Danes, and he's tired of watching her pine for a clueless man. Figuring a little bit of jealousy will motivate the guy, Brody proposes a fake relationship. It's an outrageous plan, but Gwen figures there's no harm in it—until they share a passionate kiss she never saw coming.
Suddenly, Gwen's fighting a growing attraction to a man she knows she can't have. After all, he's just faking it…isn't he?
Romance Contemporary [Sourcebooks Casablanca, On Sale: December 4, 2018, Mass Market Paperback / e-Book, ISBN: 9781492630821 / eISBN: 9781492630838]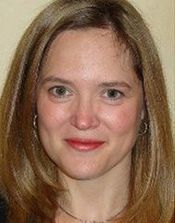 USA Today bestselling author Mira Lyn Kelly grew up in the Chicago area and earned her degree in Fine Arts from Loyola University. She met the love of her life while studying abroad in Rome, Italy, only to discover he'd been living right around the corner from her back home. Having spent her twenties working and playing in the Windy City, she's now settled with her husband in rural Minnesota, where their four beautiful children provide an excess of action and entertainment. When she isn't reading, writing, or running to keep up with the kids, she loves watching movies, blabbing with the girls, and cooking with her husband and friends. Join her Facebook Reader Group here: https://www.facebook.com/groups/miralynkellypjparty