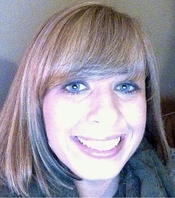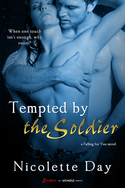 My name is Nicolette Day, and I'm addicted to romance.
As far back as I can remember, I have been a lover of books. Instead of watching cartoons on Saturday mornings, my mother would read me J.R. Tolkein, and Shel Silverstein. Robert Frost and Edgar Allen Poe. Living in a house with three other siblings, I loved the escape it gave me. I loved traveling to other worlds without ever having to leave my bedroom. But there came a moment that I wanted something more between the pages of my stories. I wanted romance!
And finally I read my first book boyfriend, in the form of a Christopher Pike YA thriller. And that book boyfriend broke my heart. In true Christopher Pike fashion, the fictional boy I'd fallen for ended up being the killer. But I forgave, and moved on to the next book. Vampire or human, hobbit or wherewolf, I adored them all. I adored falling in love over and over again as the characters I read did. The heart break, the butterflies, the kisses, and even the dirty talkers. They all have a special place in my heart and give me something I crave as a reader.
Eventually, I figured out it's not only what I liked to read. It's what I liked to write. That addictive feeling that we get when we pick up a book that grabs us, pulls us in, and doesn't let go until the last page? Yeah. I wanted to create that. I wanted to be a part of that. Love is an adventure. It's hilarious and it's heartbreaking and it's wonderful and painful all at the same time. And I'm addicted to reading about it. I'm addicted to creating it.
Yes.
My name is Nicolette Day, and I am addicted to romance.
When one touch isn't enough, why resist?
Road trips are supposed to be fun. Or, at least, full of hot sex. For photographer Lilly Grayson, the fifteen-hour drive to her friend's wedding with Nate Jennings will be neither. Not that Nate isn't sexy—the man is six-foot-three-inches of mouth-watering Marine. But Lilly's been there, done that…and he walked away. Now it's time for a little payback. The kind that'll make a man desperate for a taste of what he can't have.
And Nate wants a taste—so badly that he can barely keep his hands on the wheel. But the scars and ghosts of his last tour still haunt him. He can't give into temptation, not this time. Lilly deserves a whole man—one who can love her the way she deserves to be loved, even if she doesn't believe it can happen. And that can't be Nate. Not when he's leaving again in two weeks, and this time, he's not sure he'll return…
What are you addicted to? One commenter will win a copy of TEMPTED BY THE SOLDIER
To comment on Nicolette Day's blog please click here.