1–What is the title of your latest release?
2–What is it about?
Two horse trainers who can't help falling for each other while battling for the same job, set in beautiful Amish Country.
3–What do you love about the setting of your book? 
Lancaster County, PA is simply gorgeous. The first time I visited Hershey, PA, I also took a tour around Honey Brook, as well as the other sweet communities in Amish Country. Beautiful rolling hills, green pastures and rows and rows of farms. I would love to live there!
4–How did your heroine surprise you? 
Grace Zook is awesome! What surprised me about her is how she was able to work hard at a "man's job," while remaining feminine and always optimistic.
5–Why will readers love your hero? 
Ahhh, Isaac is such a dreamboat! He's kind and compassionate, a true friend, and the cutest single father you'll ever meet.
6–What was one of your biggest challenges while writing this book (spoiler-free, of course!)? 
I wanted to be respectful to the Amish community. They are very private people, and yet they have active lives just like anyone else. I did my best to keep the characters true to the Amish people I have met.
7–Do you look forward to or do you dread the revision process? 
I love editing! Writing a first draft is the hardest part for me. Once I have the basic story down, revising is a treat!
8–What's your favorite snack to have on hand while writing? 
It used to be cupcakes. Then it was mini-cupcakes. Now it's whatever chocolate we have in the freezer.
9–Where would you go for an ideal writer's retreat? 
The Lake District in England.
10–What's the best piece of writing advice you've received? 
Keep writing. Write every day. If you think you're done writing, write some more! Even after 15 books, I'm still improving.
11–Who is the fictional character you want to hang out with the most? (anyone in literature!)
Well, Mr. Darcy, of course! 🙂
12–What's one of your earliest book memories? 
When I was in the 3rd grade, my very favorite library book was called "Ruffian" (I think), and it was about a young girl and her wild horse. Funny how all these years later, I finally wrote my own story about a horse and horse trainers!
13–If you had to write in a different genre, what would it be and why? 
I love cozy mysteries. The main characters are always so fun, and the stories often revolve around food!
14–What song will automatically put you in a good mood? 
Anything by Wham! Hey…I'm an 80's kid!
15–What is your favorite way to practice self-care?
I love working out in the morning. My routines are only 30 minutes, but at least it's something. When I decide to be lazy and sleep in, I always feel a little off all day. It's worth it to me to just jump out of bed and get my body moving.
16–What can you eat and never get sick of? 
Gelato. Mmm!
17–Will you share a favorite, recent-ish book you recommend? 
The most recent book I've read is called "Everything Will Be Okay (Life Lessons for Young Women from a Former Young Woman)" by Dana Perino. Dana loves to mentor young women, and her words are very inspiring and uplifting…even though I haven't been a "young woman" in a couple decades.
18–Do you have any hobbies? 
My husband and I just planted our first garden, and I put in my first batch of flowers. I am completely obsessed with taking care of all my plant babies. I do not have a green thumb, and most of the time, I don't know what I'm doing, but it's been a joy so far!
19–Are you an early bird or a night owl?
I would rather stay up late and sleep in, but because of my work schedule (log in at 7am), I have to force myself–every day–to be an early bird.
20–What can readers expect from you next? 
I've been working on the last book in my Sugar City series–you know, the one that takes place around Hershey, PA…the sweetest place on earth!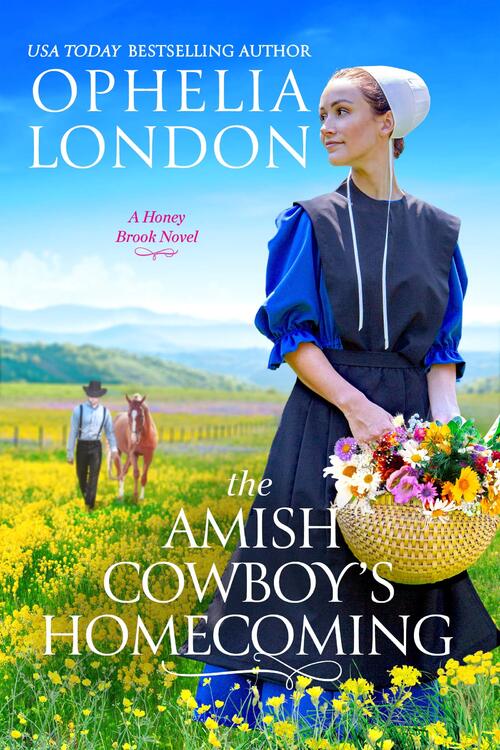 What happens when a feisty female horse whisperer butts heads with a traditional male wrangler within the quiet Amish community of Honey Brook?
Grace Zook has always held a fascination and love for horses, ever since she was a child growing up in her quaint Amish village of Honey Brook, Pennsylvania. Now, as an adult, she's become a master at training and finally has the opportunity to train a purebred Morgan, thanks to a rich Englisher with a horse-breeding business. Everything depends on her success if she wants to finally start her own training service and contribute to her family's well-being in a significant way. But Grace's father has different plans…
When John Zook asks widower Isaac King to come to his farm to break and train a VIP stallion for a client, Isaac jumps at the chance to finally make a name for himself and to provide in a significant way for his six-year-old daughter. But not only is Honey Brook a new Amish community with different rules and traditions than his home in Silver Springs, he immediately butts heads with John's hardheaded, though religiously pious daughter, Grace, who has drastically different ideas about how to handle a horse. Yet somehow, he can't seem to get Grace out of his mind. His success and future with his daughter depends on this job, though, and the last thing Isaac needs is to fall for the boss's daughter.
Romance | Amish [Entangled, On Sale: April 22, 2021, Mass Market Paperback / e-Book, ISBN: 9781682815717 / eISBN: 9781682815939]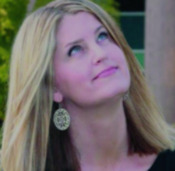 USA Today bestselling author Ophelia London was born and raised among the redwood trees in beautiful northern California. Once she was fully educated, she decided to settle in Florida, but her car broke down in Texas and she's lived in Dallas ever since. A cupcake and treadmill aficionado (obviously those things are connected), she spends her time watching arthouse movies and impossibly trashy TV, while living vicariously through the characters in the books she writes. Visit her books here, but don't call when The Vampire Diaries (or Dawson's Creek) is on.