Instead of trying to find your perfect match in a dating app, we bring you the "Author-ReaderMatch" where we introduce you to authors as a reader you may fall in love with. It's our great pleasure to present Pat Simmons! 
Writes:
Lean on Me is an inspirational romantic women's fiction. A mouthful, but if you're attracted to any or all of those genres, Lean on Me is a perfect match. A good story never ends. In this novel, I tackle the unpredictability in the life of a caregiver and despite all the obstacles in the path, love will always find shortcuts.
About:
I seldom get lonely because I know how to entertain myself with my one-woman comedy show. If we're just meeting, a conversation starter would be about disclosing secrets uncovered in our family trees. You would have my undivided attention for hours that I might forget to eat, breathe and sleep. If you rather keep family secrets buried, a train, car or plane ride to a fabric store would win me over.
What I'm looking for in my ideal reader match:
· Hopeless romantic craving a steak dinner romance versus a picnic in the park love story
· Someone who knows how to be a cheerleader on the sidelines to get my characters to the finish line at all costs, because love does conquer all
· Never have too many book boyfriends
· Enjoy the historic settings in the stories
What to expect if we're compatible:
· An emotional journey that will require a box of tissues, a quiet place where you can freely laugh out loud, and a marker to highlight inspirational moments
· Put yourself in the shoes of a caregiver and be inspired that someone cares
· No matter how my characters start out on the first page, there will always be a happily ever after by the end
—
COMMENT TO WIN: Tell us what you're looking forward to this year – an upcoming trip, job changes, new BOOKS (of course!) and you'll be entered to win a print copy of LEAN ON ME. US & Canada only. Good luck!
—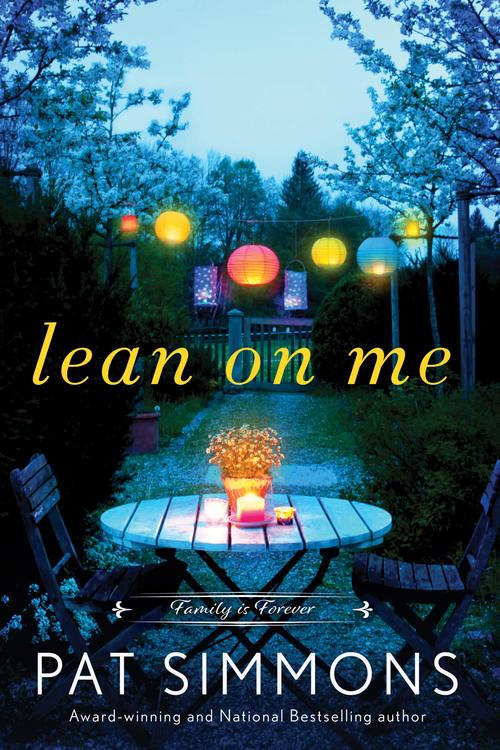 First in an emotional, poignant romantic women's fiction series from acclaimed inspirational romance author Pat Simmons.
No one should have to go it alone…
Tabitha Knicely is overwhelmed with sorrow and exhaustion caring for her beloved great-aunt, whose dementia is getting worse. When her neighbor Marcus Whittington accuses Tabitha of elder neglect, he doesn't realize how his threats to have Aunt Tweet taken away add to Tabitha's pain.
Then Marcus gets to know the exuberant elderly lady and sees up close how hard Tabitha is fighting to keep everything together. Tabitha finds herself leaning on Marcus more and more. And he's becoming more than happy to share her burdens…
Women's Fiction [Sourcebooks Casablanca, On Sale: January 7, 2020, Trade Size / e-Book, ISBN: 9781728212531 / eISBN: 9781728212548]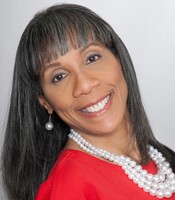 Pat Simmons is the multi-published author of more than thirty titles, and is a three-time recipient of Emma Rodgers Award for Best Inspirational Romance. She has been a featured speaker and workshop presenter at various venues across the country.
As a self-proclaimed genealogy sleuth, Pat is passionate about researching her ancestors, then casting them in starring roles in her novels. She describes the evidence of the gift of the Holy Ghost as an amazing, unforgettable, life-altering experience. God is the Author who advances the stories she writes. Pat has a B.S. in mass communications from Emerson College in Boston, Massachusetts.
Pat has converted her sofa-strapped, sports fanatic husband into an amateur travel agent, untrained bodyguard, GPS-guided chauffeur, and her administrative assistant who is constantly on probation. They have a son and a daughter.