My new release Wrong Bed, Right Brother is a sexy rom-com about a gamer girl who falls into bed not with the co-worker she's been crushing on for years—but with his twin brother. It's fun, heartfelt, trope-tastic, and I hope it leaves you smiling!
W is for Wrong bed mixup. That's where it all goes wrong (or so right!)
R is for Running. Noah is a running coach who works his heart out.
O is for Orgasms. So many of them. Yes!
N is for Never giving up. These two work hard for each other and for their HEA.
G is for Gamer. Amanda is a video game designer full of creativity.
*
B is for Best friends. Amanda is BFFs with Noah's brother and has a strong group of women friends to rely on. Everyone needs a community, not just their one significant other.
E is for Electric. Noah and Amanda have so much chemistry, as soon as they touch, the sparks start flying!
D is for Dreams. These two have big dreams, in their careers and in life, and they help each other achieve them.
*
R is for Risks. Love is a risk. Noah and Amanda take big risks when they jump in.
I is for Intensity. The intensity of their emotions can be scary for both characters, but they learn to embrace their love.
G is for Goals. The way these characters listen to and support each other is #relationship goals to me.
H is for Having fun. Even the most serious relationships need light and laughter to thrive!
T is for Twins. Noah and Luke are double trouble!
*
B is for Breakups. Ugh. Noah and Amanda have both had 'em, and it leaves them both wary about risking a broken heart.
R is for Relationships. This book isn't just about Noah and Amanda, but about all the relationships with friends and family that makes us who we are.
O is for Opening up. These two both have to open up about their feelings in order to take the next step.
T is for Trust. That opening up takes a lot of it!
H is for Happily ever after. Not going to write a romance without one!
E is for Everyone coming together. All their friends from previous books in the series have found love, too, and their happiness shines.
R is for the Right brother. Amanda thought she had feelings for one brother, but it's when she opens herself up to the unexpected that she finally sees the one who's been right for her all along.
Accidental Love # 4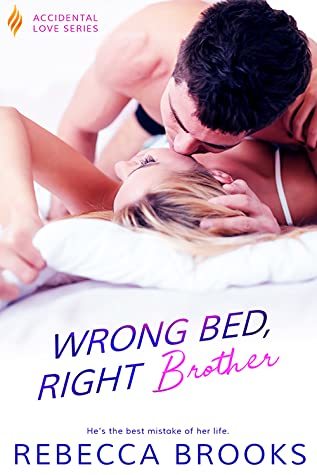 I've been crushing on my coworker for months. And now he's moving. . . across the country. I've got one shot to make my move. We're all holed up in this amazing house upstate and tonight I'm going to sneak into his room and finally Make. Something. Happen.
So I go for it. I climb into Luke's bed and the kissing is so much better than I imagined. Why did we wait so long to feel this? I moan his name and Bam! He jumps out of bed. WTF? It isn't Luke. It's his twin, Noah. I don't even like Noah. And he certainly doesn't like me.
This will NEVER happen again. . . until the next day against the barn door. Why can't I stop seeing him? It will never work. We're complete opposites. Enemies with benefits is a thing, right?
But what happens when I start to want more?
Romance Contemporary [Entangled Brazen, On Sale: June 16, 2020, e-Book, ISBN: 9781640637528 / eISBN: 9781640637528]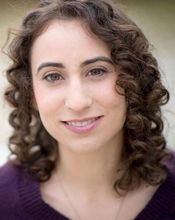 Rebecca Brooks lives in New York City in an apartment filled with books. She received a PhD in English but decided it was more fun to write books than write about them. She has backpacked alone through India and Brazil, traveled by cargo boat down the Amazon River, climbed Mt. Kilimanjaro, explored ice caves in Peru, trekked to the source of the Ganges, and sunbathed in Burma, but she always likes coming home to a cold beer and her hot husband in the Bronx. She likes outdoorsy guys with both muscle and heart and independent women ready to try something new.