1–What is the title of your latest release?
2–What is it about?
Andi, a horror writer/true crime podcaster who struggles with anxiety from a trauma in her past, tangles with her grumpy new neighbor, a former firefighter who's feeling lost after a career-ending injury sidelined his life plans.
3–What do you love about the setting of your book? 
This story is set in New Orleans, where I grew up, so it's special to me because it will always be my hometown. But New Orleans itself is such a unique, singular kind of place that it gives me a lot to work with—the food the characters eat, the double-shotgun style house Andi and Hill live in, Andi's aggressively friendly southern hospitality (where she's just not going to accept that her grumpy, lonely neighbor wants to stay grumpy and lonely.) It's a fun place to set a story.
4–How did your heroine surprise you? 
Andi's full of contradictions. She loves horror but because she finds relief from her anxiety in it (there's science to back that up if you're wondering!). She's sunshine-y, outgoing, and enthusiastic, but she also has real darkness she's fighting. I didn't know when she walked onto the page in book one (YES & I LOVE YOU) as a side character that she would have so many layers to delve into when she got her own book. I love it when that happens. That's pretty much what drives me as a writer, seeing the glimpse/outer shell of a person/character and thinking—huh, what's your story? What are you hiding from the world?
5–Why will readers love your hero? 
Hill is grumpy as go to defense, but that's because he's working through a lot of pain. He's had a catastrophic injury–has lost his career, a relationship, the version of the life he thought he'd live. But despite all that, once Andi breaches that outer wall of his, he's playful and funny and protective. Plus, he's got mad cooking skills—so that doesn't hurt.
6–What was one of your biggest challenges while writing this book (spoiler-free, of course!)? 
There is a wee bit of a suspense subplot in this book. That's usually not my wheelhouse. I'm a much more character-driven than plot-driven writer (and I don't plot ahead), so I had to make sure that I could pull that off in order for the story to work. Hopefully, I did! Lol.
7–Do you look forward to or do you dread the revision process? 
Revisions are my happy place. The drafting is what I dread. It takes me 4-6 months to draft a book and one week to revise. That's because, as I mentioned above, I don't plot ahead. I'm constantly revising and rewriting as I draft. I have to write my way into a story. It's painstaking, but my writer brain doesn't work other ways. When I type The End for the first time, it's pretty much done. That whole advice "don't edit as you go" or to "fast draft"—yeah, you can throw that out, fellow writers, if your brain doesn't work that way. There's no one true way to write.
8–What's your favorite snack to have on hand while writing? 
My new favorite is Albanese Gummy Bears, but I have to limit myself.
9–Where would you go for an ideal writer's retreat? 
I have trouble writing other places besides my office. I'm a creature of routine and habit. So, my retreat would be for my kiddo and husband to go on a vacation and I stay home alone lol. I do like having writer retreats with friends, though, where we mostly hang out and brainstorm. I can brainstorm away from home. Just no words get written until I get back.
10–What's the best piece of writing advice you've received? 
The advice I repeated above. There is no "one true way." I teach romance writing classes online, and that is a point I try to hammer home. It may take a while to figure out what works for you (it probably will take a while and lots of experimenting), but there is no "correct" way except the way that gets your stories onto the page.
11–Who is the fictional character you want to hang out with the most? (anyone in literature!)
I mean if Jamie from Outlander wants to stop by for tea, I'm not turning him away. 🙂 But weirdly, I think because I read so many books, I don't develop long-term attachments to characters anymore—except the ones I write, of course—because I have to kind of empty the brain to make room for new books. This is also because I'm now in my forties, and my memory has become a sieve. Who was in that book? What was it about again?
12–What's one of your earliest book memories? 
I remember reading BRIDGE TO TERABITHIA for school and then a friend and I trying to recreate our own magical Terabithia in the woods by her house. I guess we ignored the tragedy parts of that book lol.
13–If you had to write in a different genre, what would it be and why? 
Andi being a horror writer in WHAT IF YOU & ME wasn't by accident. I'm also one of those people who is pretty anxious but loves horror. I feel like if I tried to write horror, some romance would still sneak in, though lol. The "final girl" trope would turn into the "final couple" trope. 
14–What song will automatically put you in a good mood? 
My first thought was pretty much anything by Taylor Swift, but I decided to ask my teen (since he's always riding in the car and listening to my playlist with me): which song do I never skip if it comes on? His answer: "Creep" by Radiohead. Lol. This makes sense, I think. I do love an angsty hero!
15–What is your favorite way to practice self-care?
Reading is a big one. I also love binge-watching old (and new) teen/YA shows. Dawson's Creek, Gilmore Girls, Felicity, Buffy, My So-Called Life, Freaks and Geeks, and most recently, Cruel Summer. Did I mention I love angst?
16–What can you eat and never get sick of? 
Avocadoes and fresh-baked chocolate chip cookies. Not together. 😉
17–Will you share a favorite, recent-ish book you recommend? 
My most recent favorite was THE INVISIBLE LIFE OF ADDIE LARUE by V.E. Schwab
18–Do you have any hobbies? 
I love to cook, and I collect cookbooks. I have over a hundred of them. (Some of the recipes Hill cooks in WHAT IF YOU & ME are favorites of mine.) I also am into paper planners—using them for organizing but also decorating the pages. This means I'm a grown woman with a giant sticker, washi tape, and pen collection. Each Sunday I sit down and plan my week out in the planner and make all the pages pretty.
19–Are you an early bird or a night owl?
I'm solidly in the middle. Ideally, I like to wake up before 8 and be in bed before midnight.
20–What can readers expect from you next? 
Next will be book 3 in the Say Anything series and will be about Eliza (who makes an appearance in WHAT IF YOU & ME.) I am also tinkering with an erotic romance story that may or may not see the light of day, lol.
Say Everything #2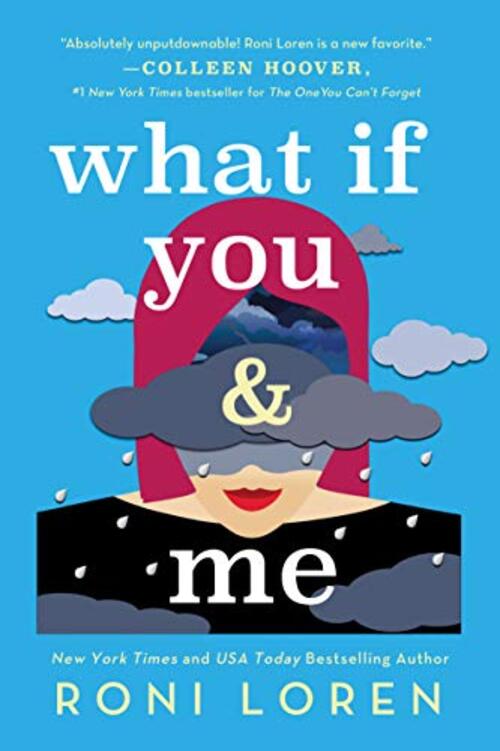 A beautifully emotional and unforgettably steamy new contemporary romance from New York Times and USA Today bestseller Roni Loren.
The world can be a scary place. At least, that's what Andi Lockley's anxiety wants her to believe. It doesn't help that she narrowly escaped a dangerous man years ago, or that every relationship since has been colored with that lingering fear. But things are better now—she's channeling everything into her career as a horror novelist and true crime podcaster, and her next book may be the breakthrough she needs.
If only her grumpy new neighbor would stop stomping around at all hours of the night.
Former firefighter Hill Dawson can't sleep. After losing part of his leg in a rescue gone wrong, he's now stuck in limbo. He needs to figure out what he's supposed to do with his life, and he can't let himself get distracted by the pretty redhead next door. But when someone breaks into Andi's place, Hill can't stop himself from rushing in to play the hero. Soon, a tentative bond forms between the unlikely pair. But what starts out as a neighborly exchange quickly turns into the chance for so much more…if Andi can learn to put aside her fear and trust in herself—and love—again.
Romance Contemporary [Sourcebooks Casablanca, On Sale: July 6, 2021, Trade Size / e-Book, ISBN: 9781492693253 / eISBN: 9781492693260]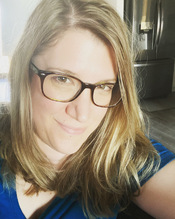 Roni wrote her first romance novel at age fifteen when she discovered writing about boys was way easier than actually talking to them. Since then, her flirting skills haven't improved, but she likes to think her storytelling ability has. She holds a master's degree in social work and spent years as a mental health counselor, but now she writes full time from her cozy office in Dallas, Texas where she puts her characters on the therapy couch instead. She is a two-time RITA Award winner and a New York Times and USA Today bestselling author.