Welcome back to Fresh Fiction, Roni! Please introduce yourself and tell us about the fourth book in The Ones that Got Away series, THE ONE FOR YOU.
Hi there! Thanks for having me back. J I'm Roni Loren, and I write contemporary romance and erotic romance. My latest book The One For You is the final book in a four-book series about survivors of a school shooting. (You don't have to have read the previous ones. You can jump in wherever.) The series follows these characters a decade later as they come to terms with what happened, heal, and find love.
This new book focuses on one of my favorite characters of the whole series, Kincaid Breslin. She has been the feisty, upbeat, tell-it-like-it-is friend to the other three women featured in the previous books, and now it's finally her turn to find love. She think she lost the love of her life and her only chance at a happy relationship in the tragedy, but when her wry, bookish (and estranged) best friend from high school, Ashton Isaacs, comes back to town, she's in for a big surprise.
All of the books in this series deal with the aftermath of a tragic school shooting. What inspired you to tackle this difficult subject matter through romance novels? 
Before I was a professional writer, I was a social worker and therapist. So I think all of my books, no matter what my storyline, have an element of healing in them. But this particular series came to me after I read Columbine by Dave Cullen. Columbine happened two years after I graduated high school, so I was in one of the last groups who didn't have school shootings as a worry when I was growing up. I hate that mass shootings are such a common occurrence these days, and that there are now so many people having to deal with the trauma of either losing someone in one or experiencing one themselves. So this got me to thinking–how do you move on after that? How do you ever feel safe again? How do you create a new normal? The news cycle (and the rest of the world) moves on after the story is "over" but all of these survivors are left behind to deal with the emotional aftermath. So, in this series, I wanted to give those survivors their well-deserved happy endings. I didn't want it to be about the shooting itself. I wanted it to be about the strength of survivors. That's why I set it so many years after the incident.
Kincaid Breslin has been grappling with the loss of her high school boyfriend, survivor's guilt, and her best friend's decision to leave town for years. How does she cope with how her life has turned out? How does Ashton's return give her a much-needed wakeup call?
Kincaid is very much a put-on-a-happy-face, pull-yourself-up-by-the-bootstraps southern girl. Her mission after the shooting was to not give the shooters the satisfaction of ruining her life. She's going to prove them wrong. Her attitude is basically, "Don't think I can do it. Watch me." But under that feisty façade, she's buried a lot of unresolved hurt. She lost her boyfriend in the shooting. Her best friend bailed afterward. Her home life was a mess. She has had unsuccessful relationships in her adulthood. She's hidden that by putting such a focus on being there for her friends, but when Ashton (her former best friend) is forced back to town, she's hit with all that buried stuff. She and Ashton have so much that is unresolved between them, and now they're going to have to work together to get a bookstore remodeled. Ashton is not going to let her get away with that happy-face routine. And she's not going to let him get away with his broody writer routine. As can be the case with best friends, they both know exactly which of each other's buttons to push, and they're ready to push–hard.
Ashton Isaacs has always felt like everyone's second choice, especially when it comes to Kincaid. After the traumatic events in high school, he gets out of town as quickly as he can. When he comes back, Ash feels the same emotions he did when it comes to the woman he's longed for all these years. What do you think readers will love the most about Ash?
Oh, I just want to squish Ash and give him a hug. I write a lot of alphas in romance, but I love love love that Ash was that deeply emotional, quiet, super smart bookworm in high school. I love that he feels so deeply for Kincaid and always had her back when they were kids. He's not afraid to take charge or show his tough side when needed, but at the end of the day, he has an artist's soul. He's not afraid to lay himself or his feelings on the line. He's one of my favorite heroes I've ever written. I mean, what's not to like about a hot, tattooed, bespectacled writer who loves books and would do anything for the woman he loves?
THE ONE FOR YOU is an intense read (in the best way)! I can only imagine what it's like writing it. What do you do to practice self-care after writing a particularly difficult scene? 
Thank you! After writing four books in the series, I do feel like these characters are real people, so it can be tough to put them through the really emotional scenes. I figure if I'm not getting teary writing an emotionally intense scene, then I'm doing it wrong. Part of it is cathartic for me–the actual writing. Because I know that I'm going to give these characters a happy ending. So I know no matter what I put them through, they will be happy in the end. That helps. But after writing a tough scene, usually I'll seek out something fun to read or watch that night. I binged the entire Buffy the Vampire Slayer series while writing this book–all seven seasons lol. I even dropped in a reference to it in chapter one of the book to commemorate that.        
With THE ONE FOR YOU, The Ones Who Got Away series is coming to an end. What has been the best part about writing these books? The most challenging?
The best part was probably experiencing the friendship aspect to this story. I've never written a series where I followed a group of female friends. Writing the bond between these four women and being able to show how they were there for each other in the most loving, non-completive, accepting, I've-got-your-back way was just such a joy. I have friends who are like that, and I don't always see that kind of female friendship portrayed in fiction. So every time I got to write a scene with the women together, I just enjoyed every second of it.
 The most challenging–book three. Lol. THE ONE FOR YOU literally fought me. I had to dump 35k words and start over when I was already past deadline. Sometimes you think you know the story you want to tell and then the characters put their hands on their hips and shake their heads at you, saying "That's not my story, lady." So the challenging part was trusting my gut, letting go of those words, and believing that if I started over I would be able to find the story I needed to tell.   
It's New Year's Eve today! So I have to ask: are you making any New Year's Resolutions for 2020?
I'm always making resolutions whether it's New Year's or not. I love a resolution! But we've just moved into a new house in a new town in a rural area, which is a first for this lifelong suburban girl. So I'm hoping that this year I can embrace a slower, simpler lifestyle. I also may need to learn how to garden because we have an acre now, lol.         
What can readers expect from you next?
I'm currently working on a new contemporary romance series set in New Orleans (title and details to be revealed soon!) that will feature characters who are working at a shared workspace for freelancers. So, the heroines will be bloggers, vloggers, podcasters, etc. but each will have a lot to overcome to find love–because y'all know I can't resist an emotional backstory. 😉
Rapid Fire Random Questions
Favorite Romance Trope: Depends on the day. I love a great trope! Friends to Lovers is always a fave. I usually can't resist the fake relationship trope either.
Go to mani/pedi nail polish color: Essie Bikini So Teeny (a pale periwinkle blue)
Do you dog-ear or use a bookmark in your books?: Book-of-the-Month club bookmark. They're the best because they're thick cardstock. And I mark lines I want to remember with Book Darts.
Pancakes or waffles?: Waffles
Favorite book from childhood: A Wrinkle In Time
Morning person or night owl: Neither. I love midday to late afternoon.
First thing you'd splurge on if you won the lottery: building my own personal library room in my house
A song that will always cheer you up: Almost anything by Taylor Swift, much to the horror of my rock-loving, guitar-playing 12-year old son, lol.
Favorite season: Fall
You have a totally free afternoon – no deadlines, no obligations, no Twitter notifications!  What do you do?: Read, binge-watch a TV show, go to a movie, go to a bookstore to wander the aisles or to a craft store to wander the planner supply section. I'm a woman of simple needs lol!
—
COMMENT TO WIN! Tell us your New Years Resolution/Goals for 2020/or why you don't make resolutions in the comments below for a chance to win a print copy of The One for You! US & Canada only.
—
The Ones Who Got Away #4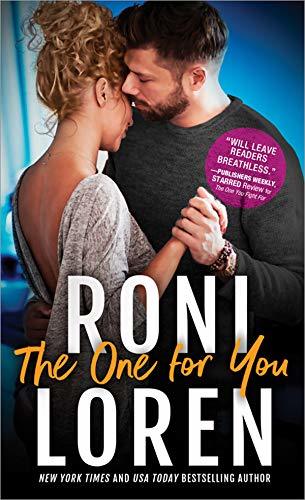 The highly-anticipated fourth book in Roni Loren's unforgettable The Ones Who Got Away series.
She got a second chance at life.
Will she take a second chance at love?
Kincaid Breslin wasn't supposed to survive that fateful night at Long Acre when so many died, including her boyfriend—but survive she did. She doesn't know why she got that chance, but now she takes life by the horns and doesn't let anybody stand in her way
Ashton Isaacs was her best friend when disaster struck all those years ago, but he chose to run as far away as he could. Now fate has brought him back to town, and Ash doesn't know how to cope with his feelings for Kincaid and his grief over their lost friendship. For Ash has been carrying secrets, and he knows that once Kincaid learns the truth, he'll lose any chance he might have had with the only woman he's ever loved.
Romance Contemporary [Sourcebooks, On Sale: January 1, 2020, Mass Market Paperback / e-Book, ISBN: 9781492693192 / ]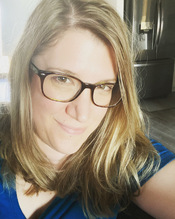 Roni Loren wrote her first romance novel at age fifteen when she discovered writing about boys was way easier than actually talking to them. Since then, her flirting skills haven't improved, but she likes to think her storytelling ability has. Though she'll forever be a New Orleans girl at heart, she now lives in Dallas with her husband and son.
If she's not working on her latest sexy story, you can find her reading, watching reality television, or indulging in her unhealthy addiction to rockstars, er, rock concerts. Yeah, that's it.