Hi all! I'm Shae Connor, here to share my new novel HARD DRIVE for the Title Challenge. HARD DRIVE is an F/F college sports romance, set on the campus of the fictional University of Atlanta, featuring a relationship between a computer geek and a softball star. I've really enjoyed bringing these characters to life, and I hope you'll enjoy reading about them.
Here's a little more about what to expect:
H is for Happy ending! Guaranteed, naturally. 🙂
A is for Annie, the main character of the story, reserved, quiet, recently out as bisexual, and inexperienced in just about every way.
R is for Romance, of course. Annie experiences her first romance after her crush, Eve, asks her on a…
D is for … Date! Annie helps Eve with a broken-down laptop, so Eve asks her to…
D is for … Dinner, which starts out as just a thank you but ends up leading to more.
R is for Rain—or more specifically, thunderstorms. Annie has a phobia, but when they're caught out in one, Eve finds a good way to distract her. 😉
I is for Introvert. Annie's a major introvert who deals with anxiety, especially when it comes to dating Eve.
V is for Vicarious—the way Annie had been living through the relationship between her twin brother, Grant, and his roommate, Darryn. Until Eve came along!
E is for (last but not least!) Eve, the love interest of our story, and the star player for the Tornadoes softball team. She's much more than she seems at first.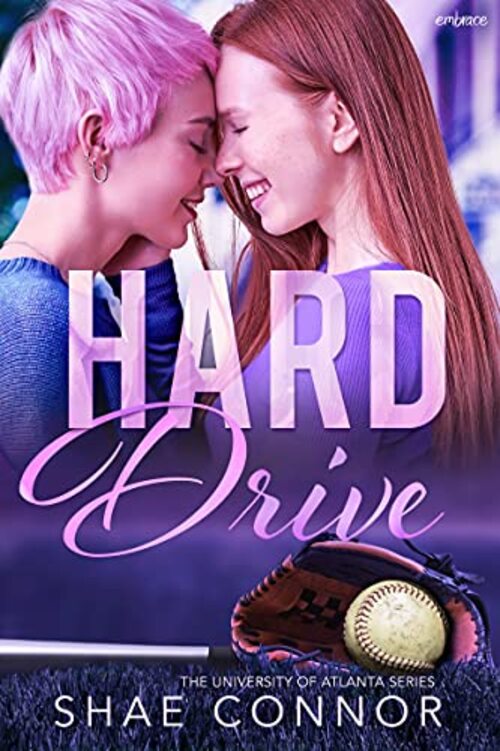 Hi, my name's Annie Clark, and I've managed to flip my quiet, nerdy, single life completely upside down.
First, I recently figured out that I'm bisexual.
Second, Eve Frederick, star softball player and my ultimate crush, asked me out on a date.
Third, she rocked my world, and now I can't stop thinking I want more… even though Eve is not into relationships.
And to top it all off, someone took a private video of us and is threatening to make it public.
It's enough to make me want to go back to hiding out in my dorm room—but only if I can take Eve with me.
LGBTQ | Romance Sports [Entangled Embrace, On Sale: October 18, 2021, e-Book, / eISBN: 9781649371966]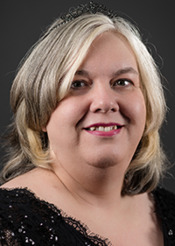 Shae Connor lives in Atlanta, where she's a lackadaisical government worker by day and writes sweet-hot romance under the cover of night. She's been making things up for as long as she can remember, but it took her a while to figure out that maybe she should try writing them down.
Shae is part Jersey, part Irish, and all Southern, which explains why she never shuts up. When she's not chained to her laptop, she enjoys cooking, traveling, watching baseball, reading voraciously, giving and receiving hugs, and wearing tiaras. In her copious spare time, she volunteers as director and editor of the Dragon Con on-site publication, the Daily Dragon.