Bowie got out with the purchases he made at Unique Boutique and headed for the door. There wasn't a woman in sight when he let himself in, but he heard a lot of chatter coming from his bedroom.
"Lucy! I'm home!" he yelled.
There was a moment of silence. Then the door opened, and Ella came out, laughing.
"You sure got our attention with that greeting," she said.
Pearl and Rowan were right behind her. "Bowie, do you remember all those old I Love Lucy reruns we used to watch when you were little?" Pearl asked.
Bowie grinned. "I sure do."
"We're mostly ready," Ella said, then frowned. "Rowan doesn't want to go."
"I think she might change her mind," he said, and handed her the sack. "Go try them on."
Rowan's eyes widened when she saw the Unique Boutique sack and peeked inside, then clutched the clothes to her chest and ran back into the bedroom.
"I'm going to wash up and put on a clean shirt," Bowie said.
Pearl hugged his neck. "You are an old softie…getting your not–really–kin friend something new."
He shrugged. "I haven't spent a dime of my own money on anyone but myself in ages. It makes me happy to be able to do this, Gran…for all of you."
He headed for the bathroom to make a quick change and emerged only seconds ahead of Rowan, who came out wearing the jeans and the white blouse with the peek–a–boo shoulders. They fit perfectly, and she was teary but smiling.
The girls exclaimed over how pretty she looked, but she needed to see the truth in Bowie's eyes, and she would know if he was lying.
"What do you think?" she asked, and did a little pirouette so they could get the full front and back view.
"Is it improper for me to tell the not–really–kin girl how stunning she looks?"
Ella smirked. Gran waited. And then Rowan smiled.
"Not improper at all," Rowan said. "And the shoes fit, too. How did you figure out my sizes?"
He shrugged. "I build things. I guess I have a good eye. So, is everybody ready to go?"
"Yes!" they echoed.
"We're going to Granny's first, and then to the phone store. Aunt Ella, did you all get your phones here in town?"
"Yes."
"Good. Then they'll already have your plan in the computer. All we'll need to do is get you replacements. So off we go."
He went down the steps first so he could hold onto them as they came down, then loaded them up into the car again. The last thing he did was set the security system, and then he drove away.
Once again, Rowan was riding shotgun and Pearl and Ella were in the back seat, chattering away about paint colors and new flooring for the renovation.
Bowie glanced at Rowan. She seemed to be very taken with her new clothes and kept feeling the fabric and fussing with her hair.
"You look beautiful," he said.
"Thanks to you," she said.
"No, thanks go to good genetics. It's not the clothes. It's you."
She smiled and then glanced out the window as they were passing the Unique Boutique and imagined him picking out these clothes.
"Who's hungry?" Bowie asked.
"We all are," Ella said. "When you told Rowan you were coming back to take us out at noon, we only had toast and coffee for breakfast so we'd have plenty of room for the food at Granny's."
"Awesome," Bowie said. "I haven't taken a pretty girl out on a date in years, and now I have three of them."
"I haven't been to Granny's in a long time," Rowan added. "I'm looking forward to it."
He pulled into the parking lot, parked as close to the entrance as he could get, and escorted them inside.
To everyone's surprise, Lovey was sitting on a tall stool behind the front counter. She had a cast on one arm and a few small, pink scars on her face and arms from where stitches and staples had been, but she was smiling.
"Welcome to Granny's."
"Oh! Lovey! It's wonderful to see you here," Pearl said. "Do you remember my grandson, Bowie?"
Lovey eyed the big, good–looking man and grinned. "Yes, but he sure didn't look like this last time I saw him. Welcome home, Bowie, and welcome back to Granny's."
"Thanks," Bowie said.
Lovey eyed the pretty dark–eyed girl beside him. "You look familiar, honey. Do I know you?"
"Maybe. I'm Rowan Harper, but I haven't been here in a long time, and I'm looking forward to it."
Lovey's smile shifted. "Oh, I remember you now. And I did hear of your daddy's passing. I'm so very sorry."
"Thank you," Rowan said.
Lovey waved down one of the waitresses. "I'm here on a trial basis. I missed being here so much that the doctor finally okayed it. However, I had to promise not to overdo for a while, so the girls are seating customers for me."
Then Becky appeared and grabbed four menus. "This way, please," she said, and took them to one of the large booths. Pearl and Ella took one side, and Rowan and Bowie the other.
Keenly aware of the man beside her, it was all Rowan could do to focus on food.
Becky took their drink orders. "Be right back with some hot biscuits," she said.
"I won't turn those down," Bowie said.
"Nobody does," Pearl said. "And since Lovey is here, that means Mercy Pittman is back in the kitchen, baking up her usual magic."
Becky came back with their drinks, and another waitress followed her up with a basket of biscuits.
"Enjoy," Becky said. "I'll give you a few minutes to look at the menus, then I'll be back to take your orders."
"Thanks," Bowie said, and passed the bread basket around, then took one for himself and reached for
the butter.
"These are amazing," Rowan said. "I'm a good cook and a decent baker, but not on this level."
"I'll disagree with that," Bowie said. "That peach cobbler you made last night was so good."
Rowan smiled. "Thanks. It was my daddy's favorite fruit."
"In Georgia, peaches are everyone's favorite," Ella said.
(C) Sharon Sala, Sourcebooks Casablanca, 2019
***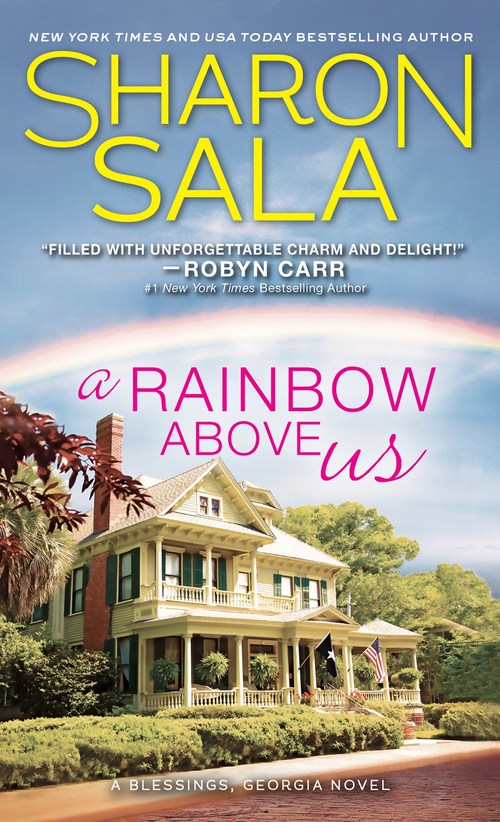 When times are tough, there's always a little Blessings to go around—the newest Blessings, Georgia novel by bestselling author Sharon Sala
CONTEMPORARY ROMANCE
Blessings, Georgia is still recovering from the aftermath of Hurricane Fanny and no one is left unscathed—including Rowan Harper, the only surviving member of her family. Rebuilding her life now seems almost impossible.
Bowie James is no stranger to the storm's damage—and on top of that, he's clashing with his birth father's family. Falling for anyone, even a beautiful, kindhearted woman like Rowan, is out of the question. There's too much heartache going around, unless… Their love might just bring the hope and healing to themselves and their families they all need. As long as they're willing to give it a chance.
Romance Contemporary [Sourcebooks Casablanca, On Sale: June 25, 2019, Mass Market Paperback / e-Book, ISBN: 9781492673682 / eISBN: 9781492673699]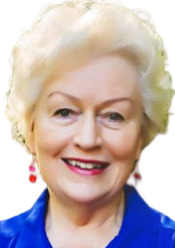 SHARON SALA has over one hundred books in print and has published in five different genres. She is an eight-time RITA finalist, five-time Career Achievement winner from RT Book Reviews, and five-time winner of the National Reader's Choice Award. Writing changed her life, her world, and her fate. She lives in Norman, Oklahoma. Visit her on the web at sharonsala.net.