Duke woke just after daybreak, but when he heard rain on the roof, he knew morning chores were going to be messy. He rolled over on his back and began mentally going over the tasks for the day.
He'd still been up when Hope came home last night, and he knew today was her day off, so she was likely sleeping in a bit.
Jack tried to be protective of Hope, but she was just as strong-willed and independent as her sister, Mercy, and somehow that became what was most special about her. Lord knows, Jack was forever smitten.
Duke sighed. He really didn't want to grow old alone. He wanted to be smitten, too, but for whatever reason, he'd never found that certain someone. And the very next thought that went through his mind was of Cathy Terry.
He wondered if she'd been able to sleep much last night and if she needed help with anything. He'd left his number with her, but he knew she wouldn't call. That left the next move up to him, so he got up, showered, shaved, and dressed, then made his bed before going downstairs to start breakfast. Because of Hope's work schedule, he and Jack did most of the cooking and cleaning, while Hope kept up with most of the grocery shopping because she was in Blessings almost every day.
Duke began by starting coffee brewing, then stirred up a batch of drop biscuits and put them in to bake before browning some sausage patties. When they were done, he took the meat out of the skillet and made gravy in the drippings.
By then, the biscuits and coffee were done, and he could hear Jack moving around upstairs. Likely, the aromas of frying sausage and fresh coffee were hard to ignore. Duke cracked a half-dozen eggs into a bowl to scramble, and then poured them in a skillet to cook. He was putting them into a bowl when Jack and Hope came into the kitchen.
"Morning, you two," Duke said, and then winked at Hope. "I thought you might sleep in a little this morning."
"I planned to until I smelled breakfast," she said, and poked him on the arm as she went to pour herself a cup of coffee.
They filled their plates from the bowls and pans on the stove, then sat down to eat in companionable silence. After a couple of minutes, Hope got up to get some jelly from the refrigerator.
"Has anyone heard anything from the sheriff's office about the stolen cattle?" she asked.
Jack shook his head. "I think they'll call if they have news. Otherwise, we go on about our business."
"I am going to put up game cameras today. We have three that I know of, but I'll need to replace batteries. I can't remember the last time we used them," Duke said.
Jack reached for another biscuit to finish off the gravy on his plate. "I do," he said. "About three years ago, when there was that cougar sighting up by Gray Goose Lake. Remember?"
"Oh, I remember that," Hope said. "I was leery of going into outbuildings for a long time. . . afraid I'd walk up on one waiting to pounce."
"That's not exactly their natural behavior," Jack said. "They don't like to be around people any more than people like being around them."
She shrugged. "I know, but we have chickens, and at the time, we had three small calves that we were bottle-feeding in the barn, remember?"
Duke nodded. "You're right. If a cougar is hurt or injured in some way and unable to hunt, they will come to the easy prey. Only this time I'll be on the lookout for rustlers, not cougars, and I'm pretty sure we don't have near enough batteries to replenish three game cameras. I'll feed the chickens before I go check on the cows, then I'll head into Blessings for batteries. If anyone needs anything else, make a list."
"You cooked. I'll clean up," Jack said. "And call if you need help. Don't do something stupid on your own."
Duke gave Jack a look. "I don't do stupid things."
Hope laughed out loud as Duke grabbed a rain poncho from a peg in the utility room and pulled up the hood before going out the back door.
The rain was really coming down and already forming puddles as he headed for the chicken house first. He ducked into the feed room just off the henhouse for a bucket of feed, then walked across the covered breezeway and into the henhouse.
The chickens that weren't in the nests were either perched on the roosts or milling around down on the ground. But when he came in and began pouring chicken feed into the feeders, they greeted him with gentle little clucks.
"And a good morning to you," he said, then grabbed an egg basket from a peg on the wall and gathered over two dozen eggs from the nests. He set the basket out in the breezeway and went to fill up the chickens' water. He scattered some grit and crushed oyster shells as supplements, then picked up the eggs and headed back to the house, where he left all his rain gear on the porch and headed inside with the eggs.
"Wow, we're getting quite a few eggs now every day, aren't we?" Hope said as he set the basket on the counter.
"A little over two dozen this morning. I'm going to change clothes and get my raincoat," Duke said.
"Are you going to see Cathy Terry?" Hope asked.
"I might, why?" Duke asked.
"I thought I'd send a dozen fresh eggs if you were," Hope said.
"Okay, sure. Get them ready. I'll take them by," Duke said, and left the kitchen.
A short while later, he was clean and dry, wearing his good raincoat and the waterproof cover over his Stetson when he picked up the eggs and the grocery list.
Jack and Hope were nowhere to be seen, and Duke guessed they were going to take advantage of having the house all to themselves while he was gone. Hope was really good-natured about the Talbot brothers' living arrangements, but Duke knew the day might come that she and Jack wanted a house of their own.
He settled the eggs onto the floorboard of the pickup and headed out of the drive, glad for the heavy layer of gravel all the way to the blacktop that would take him to the highway into Blessings.
(C) Sharon Sala, Sourcebooks Casablanca, 2020. Printed with Permission from the Publisher. 
***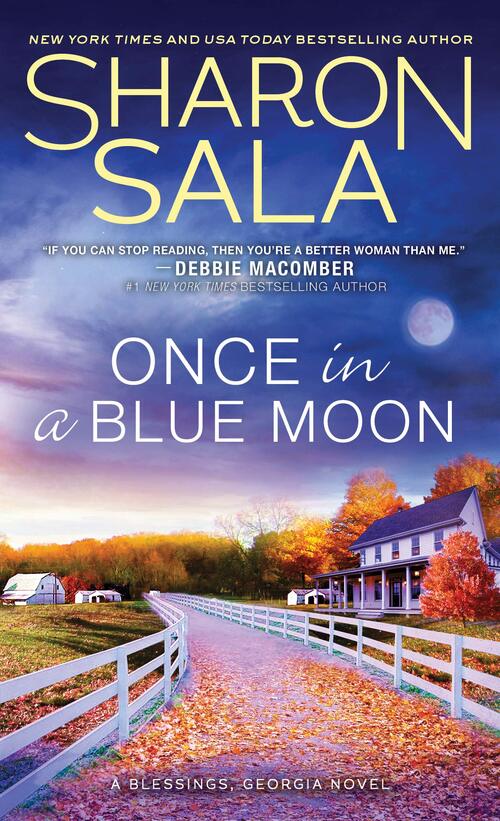 New York Times and USA Today bestselling author Sharon Sala brings you back to Blessings, Georgia
How often do you find a love like this?
Cathy Terry is tired of running. Full of fear and hope, she backpacked across the country to Blessings, Georgia, not knowing if or when her abusive ex-husband would catch up to her. In Blessings she glimpses a safe haven and the closest feeling to home she's had in a long time–even more so when she meets Duke Talbot. The sweet, strong, and handsome rancher provides a shoulder to lean on. The stakes get higher as the community embraces her and her relationship with Duke deepens–but can Cathy claim a new home and family before her past claims her?
Romance Contemporary [Sourcebooks Casablanca, On Sale: August 25, 2020, Mass Market Paperback / e-Book, ISBN: 9781492697459 / eISBN: 9781492697466]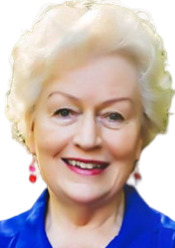 SHARON SALA has over one hundred books in print and has published in five different genres. She is an eight-time RITA finalist, five-time Career Achievement winner from RT Book Reviews, and five-time winner of the National Reader's Choice Award. Writing changed her life, her world, and her fate. She lives in Norman, Oklahoma.