Ava was still daydreaming about her lunch with Hunt and didn't think to check the rearview mirror before heading home. It wasn't until she was pulling up into her drive that she caught a glimpse of red and then a car pulling in behind her. When she realized it was Vince, her heart stopped.
She had a moment of sheer panic, and then anger washed through her. The fact that he was an utter jerk was no longer in question. He was stalking her and it made her mad. She reached beneath the seat, grabbed the old baton her dad had given her years ago when she began working nights at the hospital in Savannah, and got out with it in her hand.
Vince got out, holding up his hands in a joking I-give-up gesture when he saw what she was holding.
"There are laws against stalking," Ava said.
Vince took a step toward her, grinning. "Aw, come on, Ava. I'm not stalking you. I just wanted to clear the air. I didn't mean anything back at the grocery store. I was just surprised to see you and—"
"You weren't surprised. You were looking for me or you wouldn't be here. Why are you in Blessings?" she asked.
He didn't care that she'd caught him out, and just shrugged.
"We were in Tallahassee for the holidays. I had to leave to get back to Atlanta and—"
"Who's we?" Ava said.
"Uh…my wife and I, and—"
"Oh, for the love of God! You're married, and you went out of your way to look up an old girlfriend?" Ava yelled, and then whacked the hood of his car with the baton.
The dent she put in it was immediate, and Vince reacted first in shock and then in anger. He doubled up his fists and started toward her.
"Dammit, Ava, I'll make—"
They both heard tires screeching and turned to look just in time to see a black truck sliding to a stop in front of her house.
Ava sighed. It was Hunt. She'd never been so glad to see anyone in her life.
Hunt started toward Vince Lewis like a wolf stalking prey—his gaze fixed and unwavering, without saying a word.
"Who the hell is that?" Vince asked.
"Ava, is this him?" Hunt asked.
"Yes."
"Is he still bothering you?" Hunt asked.
"Yes."
"Whoever the hell you are, you need to mind your own business," Vince said, but he was backing toward his car.
"Ava is my business," Hunt said softly. "You need to apologize for scaring her, apologize for showing your sorry-ass face back in this town again, and apologize for being on her property. Then you need to get the hell out of Blessings and don't come back."
Vince shuddered. "Look, I didn't mean anything. She's an old friend and—"
"I know who you are. I know what you did. I am not impressed," Hunt said. "Get the hell out of Blessings, and I won't repeat myself again."
Vince glanced at Ava, and then shrugged. "Sorry. Sorry. Sorry."
Ava whacked the hood of his car again.
Vince shrieked. "What the hell? I apologized!"
"You did not sound sincere," Ava said, and raised the baton again.
Vince held up his hands again, and this time the attitude was gone.
"Don't! I'm sorry, Ava. I didn't mean to scare you. I'm sorry I bothered you here in Blessings. I'm sorry I intruded onto your property. As soon as I check out of the B and B, I'm leaving town."
"Then get," Hunt said.
Vince jumped into his car, backed out of her drive, then left rubber on the street as he sped away.
Hunt stood in the street until the man was out of sight. When he turned around, Ava was walking into her house. He followed her inside, and the sight of tears on her face hurt his heart.
"Dammit, honey, I'm sorry," he said and opened his arms.
She walked into them, hiding her face against his chest as he pulled her close.
"I have to say, you're hell on wheels with that baton. I was debating with myself whether I should let you whack him with it, too, and was relieved when you put another dent in his car instead."
Ava snorted softly, then pulled away from him, wiping her face with her hands.
"Thank you for following me home. I put the first dent in the hood when he admitted he was married and still had the gall to look up an old girlfriend for the hell of it. I thought he was going to hit me when I did it, but then you arrived, so I didn't have to test the theory."
Hunt cupped her face, then swiped at the tears on her cheeks.
"You are something of a warrior, aren't you? You stood up to a bully, not knowing what he would do, and you didn't let him back you down. I think I am in serious awe of you right now. Are you going to be okay?"
Ava nodded. "Sure. I've been challenged by worse in the ER and came out bleeding from it. Vince Lewis is just a jerk."
Hunt frowned. "You got hurt in the ER?"
She shrugged. "Big-city ERs can be a little rougher than our little hospital here in Blessings. I've had a few stitches. It's part of why I came home to work. Thank you again for coming to my rescue. Now you have fulfilled two of my childhood fantasies."
Hunt grinned. "What are you talking about?"
"Remember I said I was pretending that eating with you at Granny's was our first date? Well, I've always considered you my knight in shining armor, too. All of the bloody knees you helped patch up, and making Ray and Junior stop pulling my hair, and teaching me how to do long division, and giving me the last cookie for getting it right?"
He shook his head. "You remember all that?"
Ava swallowed past the lump in her throat. "I remember everything about you. And like the knight you always were in my heart…you came to my rescue today. Thank you."
Hunt sighed. "Honey…you're welcome, but I think I'm the one who's hit the jackpot here. I haven't felt worthy of much of anything for a long, long time. You just put a light back in my heart, and for that, I thank you."
He wanted to kiss her. But she'd already endured crap she hadn't asked for, and he wasn't going to add insult to injury. Being old friends didn't give him leeway for anything more.
"I really enjoyed our date today. I'd love to do it again sometime. Maybe an evening after you get off work…and if you're not too tired."
"I'd love that," she said, and then stood in the doorway and watched him drive away.
Later that evening, Ava got dressed and drove to the funeral home for Marjorie's viewing, but she was thinking of Hunt at home alone and feeling bad for the rift between him and his siblings.
(C) Sharon Sala, Sourcebooks Casablanca, 2021. Reprinted with permission from the publisher.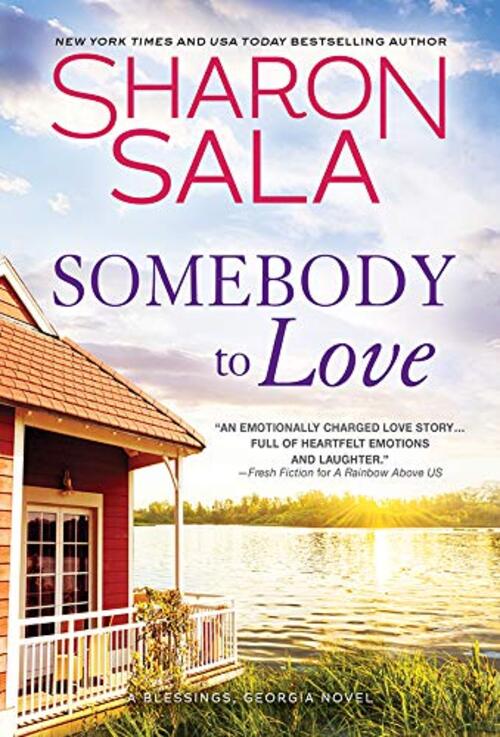 New York Times and USA Today bestselling author Sharon Sala continues the bestselling Blessings, Georgia series.
Not only did a family member steal the money Hunt Knox had saved for college, three of his siblings and his father hid the truth and told him to get over it. Betrayed by their lies and thievery, eighteen-year-old Hunt joined the army and wound up flying Apache helicopters during the war in Iraq. Fifteen years later, he's a chopper pilot for an oil company in Houston, Texas. His father has been dead for six years, and he still hasn't been home, but he returns to Blessings at his mother's dying request.
Ava Ridley, the little girl his mother used to babysit, has grown up and is now a nurse at his mother's bedside when he arrives. Ava is overjoyed to see him. She had a childhood crush on Hunt, which turned to love as she got older, but he never knew because to him she was just a kid.
After his mother passes, Hunt's determined to grant her dying wish and remodel the old family home to sell. He never expected to fall in love, but he does. Then, just as it appears he and Ava are headed for a happy ever after, she becomes a victim of violence at the hospital ER in Blessings, and suffers an injury that stops her heart. Hunt performs CPR until the doctor arrives with a defibrillator to restart her heart. After that, it's hours and hours of wait and see, to find out if she will fully recover.
In all this, Hunt finally learns the truth about the secret that tore his family apart. Ava heals, Hunt and his siblings repair their relationship, and Hunt and Ava leave to begin a new life together in Houston.
Fiction Family Life | Romance Contemporary [Sourcebooks Casablanca, On Sale: February 23, 2021, Mass Market Paperback / e-Book, ISBN: 9781492697480 / eISBN: 9781492697497]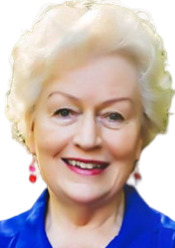 SHARON SALA has over one hundred books in print and has published in five different genres. She is an eight-time RITA finalist, five-time Career Achievement winner from RT Book Reviews, and five-time winner of the National Reader's Choice Award. Writing changed her life, her world, and her fate. She lives in Norman, Oklahoma.