When I was in the 8th grade I had to do a project that covered the decade of The Great Depression which was, of course, depressing. Hoovervilles, Dust Bowls, The Grapes of Wrath. Gah. The details of this project are mostly forgotten except for one thing—my introduction to the movies of the Golden Era of Hollywood. I saw Gone With the Wind for the first time and was enthralled. I'm fairly certain I was the only 13 year old who had her mother take her to find an A-line, ankle-length skirt and practiced walking pigeon-toed to make it sway the way Scarlett made her hoops go side-to-side.
After my Technicolor romance with the Old South, I moved on to the exotic, smoke-filled Rick's Café of Casablanca, then screwball comedies, the epic battle of the sexes, and, of course, the sentimental romances. At the time I was probably more enamored with the debonair leading men of the 1940s than those I was paying to see at the theater with my friends. My grandmother and I had a running argument over who had been more handsome: she said Gary Cooper, I said Cary Grant. I think we both won.
In my new book, CRAZY, STUPID, FAUXMANCE, the third in the Creative HeArts series, my seventeen year old heroine, Mariely, dreams of going to Hollywood and becoming an actress like her cinematic idols Katherine Hepburn and Bette Davis, and unlike her peers who want to go to parties, her idea of a perfect date is snuggling under the covers on rainy day watching black-and-white movies.
So, if you find yourself on a rainy day snuggling under the covers with your boo (or a pint of Ben & Jerry's—no judgment) might I suggest watching one of my five favorite classic Hollywood flicks. Enjoy!
The Philadelphia Story – On the eve of her second marriage, socialite Katherine Hepburn is doing her best not to have second thoughts when her first husband, Cary Grant, and a snooping reporter, Jimmy Stewart, both arrive on the scene. Whom will she choose? Does she have to? This movie is so yar!
It Happened One Night – The original screwball romance starring Claudette Colbert as an heiress on the run and Clark Gable as a newspaper reporter who smells a story. It's delightful, and was considered racy for its day for a classic scene of Colbert hailing a ride by raising her skirt and showing her leg. Side note: Clark Gable, under contract to MGM studios was "loaned" to the film, which he didn't want to make, as punishment for, uh, snuggling under the covers with their biggest star, Joan Crawford.
North by Northwest – Advertising executive, Cary Grant, runs from a spies out to kill him in a cross-country case of mistaken identity in this Alfred Hitchcock classic. If you've watched Mad Men but not this movie, check it out to see the original Don Draper.
Westward the Women – I love this movie about a wagon-train full of mail-order brides making their way across the Wild West to start new lives, led by a rugged, no-nonsense wagon master who ends up losing his heart to one the very same rugged, no-nonsense women he thought would never make it. Even if you've never seen or liked a Western, this unintentionally feminist film will have you cheering for these rag-tag ladies the whole way.
Gone With the Wind – the Grand Dame of cinema, this film is breathtaking in scope, drama, and beauty. But bring snacks, and you might need a nap at intermission, because it is looooong. Scarlett and Rhett's tragic love story deserves all three hours though, and I still cry when—Spoiler Alert—Mellie dies (IRL her portrayer, actress Olivia de Havilland, is still alive–and this movie premiered in 1939!!).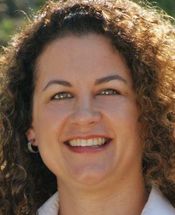 There are three things (besides her family) that Shellee loves more than Netflix: Dr. Pepper, OTPs, and book boyfriends (I'm looking at you, Gilbert Blythe).
Shellee has been told that her life goal as a writer should be to win prestigious awards that will grant her literary immortality, but as an OG 'shipper (like, seriously, Tad and Dixie–my first hardcore ship) all she really wants is to create two characters that people love so much they give them a cool mashup name.
Shellee spends her days living the dream with her family in Austin, Texas–and by living the dream she means waking up at the crack of dawn to go to work, chauffeur, walk dogs, do dishes, and fold laundry. At night she gets down to real business, basking in the warm, blue glow of her computer screen and bringing the stories in her head to life on the page…or watching Veronica and Logan fan videos on YouTube till 2am.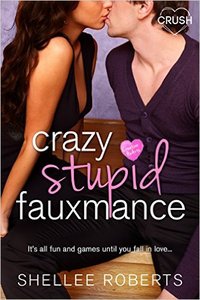 Disclaimer: This Entangled Teen Crush book contains a kickass heroine, a boy so hot he'll make you shiver, and a falling-in-love story fit for the big screen. You'll want to settle in and have the popcorn ready.
After Mariely Hinojosa and Cabot Wheeler both break up with their significant others at the same party, Mariely sees a way to get even with both of their exes. Everyone knows that the best way to get over a breakup is a hookup—a fake hookup, that is. Three weeks, all fun, no strings, and definitely no heartbreak at the end.
But somewhere between the sweet hand-holding and melt-your-mind kisses, their fake relationship starts to feel less like an act and more like the real thing…but Mariely's a free-spirited girl from the other side of the tracks, and Cabot's the hot trust-fund guy from the Hills.
They'd never work for real…