What better way to celebrate Small Business Saturday and Cyber Monday, than by featuring a few of my favorite e-book authors and publishers! I find it very appealing to help self-published authors, indie publishing houses and smaller publishing houses who focus on the e-reader (two are also available in print format) while being rewarded with murdously fabulous mysteries! From a recent release, to a current release, I then finished with a soon-to-be released e-book that you're sure to enjoy. Don't miss these great gifts for cozy fans this holiday season!
Hatter's Cove Gazette Mystery #5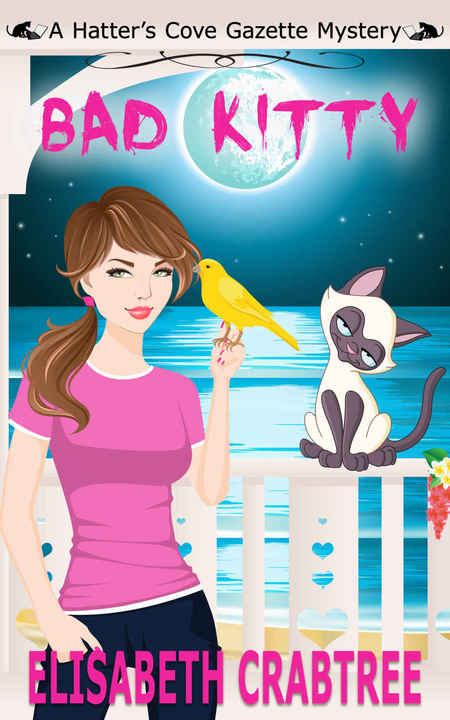 The hundredth anniversary of the Hatter's Cove Catastrophe Winter Games has just begun and reporter Kat Archer has been ordered to get a heartwarming story of Hatter's Cove residents and their feline companions competing in a quintessential Hatter's Cove tradition.
However, what she actually gets are stories of jealousy, lies, cheating and, by the end of that night, murder.
Almost everyone chalks the death up to a tragic accident caused when the victim tripped over Mrs. Claws, the two-time reigning champion, while descending the stairs.
Kat on the other hand is convinced the woman was murdered and is determined to get an invitation to Canary Island in order to investigate.
She just hopes the Gazette's resident rat catcher can help her score an invitation to the exclusive island before the
killer strikes again.
Mystery Cozy [Author Self-Published, On Sale: September 30, 2016, e-Book, / ]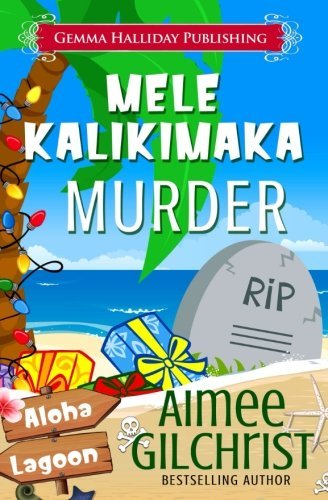 From bestselling cozy mystery author Aimee Gilchrist comes a holiday Aloha Lagoon Mystery of ho, ho, homicide!
The only thing that Aloha Lagoon Resort manager Charlotte Conner hates more than her employees working on "island time" is Christmas. It isn't just the over commercialized tripe, but it's also the fact that once-upon-a-time her Christmas would-be wedding went up in spectacular flames. Now she has to share the hated Hawaiian holiday with her twin sister (the one responsible for Charlotte's ruined vows), Alexander Cho (the one currently responsible for destroying Charlotte's peace of mind and libido), and the body of one very dead assistant.
Aloha Lagoon's police department can't find anyone else with a better motive for killing Charlotte's assistant than Charlotte herself, so now it's up to her, Alex, and her irritatingly ever-present twin to hunt down the real murderer before Charlotte spends her Christmas in a jail cell for a Mele Kalikimurder she didn't commit. This is one holly-jolly holiday that just might end up deadly!
Mystery Cozy [Gemma Halliday Publishing, On Sale: November 29, 2016, e-Book, ISBN: 2940153774879 / eISBN: 9781943587582]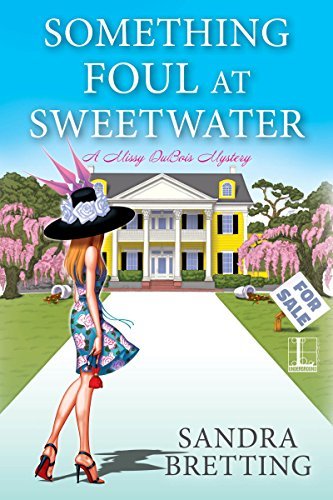 Louisiana hat maker Missy DuBois is making a name for herself veiling Southern brides-to-be with her sophisticated designs. She's also gaining a reputation for unveiling murderers . . .
Missy is shocked when she sees the asking price for the Sweetwater mansion . . . in a good way. With business thriving at Crowning Glory, it would be nice to set up shop surrounded by alabaster columns and gleaming mahogany. The Southern connections only deepen when it turns out the real estate agent is Mellette Babineaux, a college classmate and sorority sister. But when Missy drags her best friend Bo along to the mansion for a second look, they barely make it past the live oaks before they discover Mellette's dead body in a shed.
Now, for the sake of her college friend, Missy finds herself investigating everyone from a superstitious Cajun caretaker to a Rolls Royce-driving billionaire—and finding that lots of closet space can mean lots of skeletons, too . . .
Mystery Cozy [Kensington, On Sale: December 20, 2016, e-Book, ISBN: 9781601837158 / eISBN: 9781601837158]
**Giveaway Alert!**
Look for my Giving Thanks Giveaway on Fresh Fiction and enter for your chance to win a signed copy of my Dead Man's Carve mystery, all proceeds of my Tickled to Death Mystery go to wounded veterans.
Until Next time, get cozy and read on!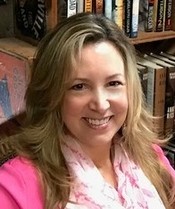 Kym Roberts is a retired detective sergeant who looks for passion, mystery and suspense in every book she reads and writes. She can be found on the web kymroberts.com, on Facebook at Kym Roberts (author) and on Twitter @kymroberts911. Look for her new romantic suspense release, Red Lace, A Hard Men of the Rockies Novella and upcoming mystery release, Fatal Fiction, A Book Barn Mystery available for pre-order now and her romance release Mistletoe and Lace, The Hard Men of the Rockies Anthology from the authors of ChickSwagger.com!