A New Southern Mystery from Mary Ellis
A cryptic plea from a childhood friend sends Price Investigations to Memphis, land of the Delta blues. When they arrive they find Danny dead and a lifestyle not in keeping with the choirboy they remember. Nate and Nicki follow clues into smoky clubs, trail potential stalkers, and confront drug traffickers to find a killer, in a world where your friends are all you have left.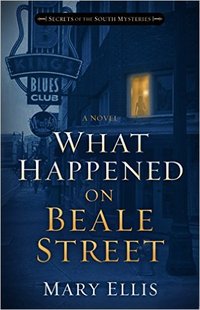 WHAT HAPPENED ON BEALE STREET is an exciting addition to the Secrets of the South Mysteries from bestselling author Mary Ellis. These standalone, complex crime dramas follow a private investigator's quest to make the world a better place solving one case at a time.
A cryptic plea for help from a childhood friend sends cousins Nate and Nicki Price from New Orleans to Memphis, the home of scrumptious barbecue and soulful blues music. When they arrive at Danny Andre's last known address, they discover signs of a struggle and a lifestyle not in keeping with the former choirboy they fondly remember.
Danny's sister, Isabelle, reluctantly accepts their help. She and Nate aren't on the best of terms due to a complicated past, yet they will have to get beyond that if they want to save Danny.
On top of Danny's alarming disappearance and his troubled relationship with Isabelle, Nate also has to rein in his favorite cousin's overzealousness as a new and eager PI. Confronted with a possible murder, mystery, and mayhem in the land of the Delta blues, Nate must rely on his faith and investigative experience to keep one or more of them from getting killed.
Publishers Weekly
02/08/2016 Nicki and Nate Price, private investigators and cousins, follow up on a suspicious call from Danny, an old school friend and part-time saxophonist on Memphis's Beale Street. When Danny is found dead, his sister, Isabella, urges the two PIs to investigate alongside the official police case. Nicki's zealous enthusiasm earns her the censure of the local police, leaving Nate to do most of the work—which conveniently allows him to explore his attraction to Isabella. Emotionally fragile Isabelle, struggling with her own feelings for Nate, must also attempt to placate a disgruntled former suitor. In the meantime, Nicki uncovers a decades-old mystery involving heiresses and jewelry at the luxury hotel where they are staying. The two mysteries develop side by side, but somehow never overlap—a curious plotting strategy for veteran author Ellis (Midnight on the Mississippi). Each investigation, however, does showcase both the complex, well-developed personalities of the main characters as well as the world of jazz and blues that makes Memphis famous. This newest whodunit proves a worthy addition to the Secrets of the South Mysteries series.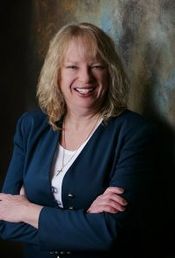 Mary Ellis has written twelve award-winning novels set in the Amish community and several historical romances set during the Civil War. Her latest, THE LAST HEIRESS, released in 2015. MIDNIGHT ON THE MISSISSIPPI set in New Orleans is the first of a new contemporary mystery series, Secrets of the South. Before "retiring" to write full-time, Mary taught school and worked as a sales rep for Hershey Chocolate, a job with amazingly sweet fringe benefits. Mary enjoys traveling, gardening, bicycling and swimming, and lives in Ohio with her husband, dog and cat.
Secrets of the South Mysteries