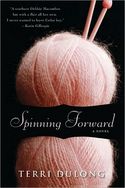 I've always loved the words from Ecclesiastes that begin: To every thing there is a season, and a time to every purpose under the heaven. I find the words profound, not only because I strongly believe them, but also because in relation to my writing career, I've seen them in action.
Although many times I have been disappointed, frustrated and impatient . . . all of the events leading up to my securing a two-book contract with Kensington Books unfolded exactly in their own time.
Writing has always been my passion, yet I truly never gave a thought to writing
professionally until my early forties. Some people express dismay or ask why I never thought to submit even a short story somewhere. Looking back now, I feel certain it all had to do with timing. The timing for me just wasn't right.