Blake suspected Clay was going to be trouble no matter what they did. Give him a room. Don't give him a room. But Blake liked that Nicole was willing to allow the guy the opportunity to remain there and do his investigation. Hopefully, Clay would stay out of Nicole's way. Blake knew Nicole would love to complete the task, and he and his brother and sisters would do anything they could to aid her in finishing it. He thought the world of her for being good-natured enough to be okay with Clay solving the case so she could spend more time with Blake.
Besides, staying with her while the guy was here was definitely a good thing. At least he hoped so. He remembered going on a trip with his siblings to Grand Cayman Island once, and Roxie talking to a middle-age couple about why they were there. Was it a honeymoon? Anniversary?
She learned the couple had dumped their spouses and were doing a trial vacation in paradise. They were each paying their own way, but this was like a honeymoon before the marriage, if it went that far. Blake wasn't surprised Roxie would talk to the woman. She was always so interested in what was going on around her, and she thought the couple looked so happy. Blake and his brother and sisters were out on the beach walking one afternoon as a family when Roxie saw the woman by herself, not with the dream guy, and asked her how it was going.
"He hogs the bathroom, stinks it all up, won't put the toilet seat down after he uses the toilet, leaves toothpaste all over the sink. He's a total grouch until he's had his fourth cup of coffee. and sometimes even after he's had that. I can see why his wife wasn't really happy with him. There are two sides to the story. I'm seeing the wife's side now."
Blake and his siblings had laughed about it later. From the sound of it, even a trip to paradise wouldn't fix the troubles those two were bound to have.
But he hoped sharing close quarters with Nicole wouldn't prove to be a disaster. Then again, if things didn't work out between them, it was better to know sooner than later.
"You look like you could use a hot cocoa," Blake said to Nicole.
"I could, thanks." They took seats on the deck and ordered hot cocoa and saw Clay coming. "Oh, brother."
Blake smiled at her.
"Hey, thanks, Nicole, Blake. I know you gave Landon the go-ahead to allow me to have a room. Believe me, I really appreciate it, and I'll share anything I find on these guys with Nicole."
"Thanks," Nicole said, but Blake swore she didn't trust him.
Probably because of the issue with Clay doing his disappearing act. He seemed like an opportunistic wolf. Blake didn't blame her.
Then Blake saw Jake Silver's wife, Alicia, coming to see them, holding her five-year-old daughter's hand. Both were dressed in blue jeans and matching blue sweaters featuring a snowman family: momma, daddy, and baby. Alicia's long hair was dark-chocolate brown and curly. Her daughter's hair was the same color, but little blue bows tied up her hair in long pigtails. She reminded Blake of his sisters at that age.
"That's Jake Silver's wife, a former bounty hunter, and more newly turned. Jake's our subleader, Darien's next older brother," Blake told Nicole. When Alicia and her daughter joined them, he said, "Alicia, Carly, this is Nicole Grayson, our guest at the lodge for a week. Hopefully for more." He smiled down at her.
Nicole was smiling back. That sure gave him hope that she might consider sticking around longer.
"Hi, Nicole." Alicia shook her hand. "I'm Alicia Silver, and this is my daughter, Carly. I know you are busy with important work of your own, and we would love for you to stick around longer too. Carly has something to ask of you."
"Daddy said the sheriff is too busy taking care of car accidents 'cuz of the snow. My cat went missing, and he can't come up here to look for her. Uncle CJ can't either. He's a deputy sheriff. But Daddy said you look for missing things and you'd find her." Carly's eyes were brimming with tears.
Nicole crouched down in front of Carly, took her hands in hers, and looked her in the eye. "I do, Carly, and I sure will help you find her. What's your cat's name?"
Blake thought the world of how Nicole was handling this.
"Mittens, 'cuz she has all white paws, but she's black, caramel, and white." Carly showed Nicole a picture of the cat wearing a blue doll's dress.
Nicole smiled. "She's cute."
Carly frowned. "But she's missing."
Alicia said to her daughter, "Show her Mittens's dress."
Carly pulled the little blue dress the cat had been wearing in the photo out of her small purse and handed it to Nicole so she could pick up her scent.
"When was the last time you saw her?" Nicole smelled the dress, then handed it back to Carly, and she tucked it in her purse.
"I'll see you around," Clay said with a smirk. Then he left them alone. He went out to the parking lot to a dark-blue pickup truck.
Looking cross, Carly folded her arms, her dark-brown eyes narrowed. "Mittens was sleeping with Rosco. They are best friends. But a little kid ran at Mittens and Rosco, and then Mittens got scared and ran away. We looked all over for her."
Through the windows, they could see Clay pull out a couple of bags, and then he walked through the parking lot to the lodge.
Blake gave the wolf a caustic look.
"She went missing a couple of hours ago, and we've looked everywhere," Alicia confirmed, rubbing her daughter's back in a comforting way. "We've usually just let Rosco and Mittens sleep together at the Wolffs' house when we've been over to have dinner. And Rosco does the same thing with Mittens at our house when we've had the brothers over for a meal. The sisters weren't here yet. This was the first time we tried letting Rosco and Mittens be together at the lodge. Jake is up here taking photos for the collection he showcases at art galleries. He thought it might help to promote the lodge after all the Wolff family has done in showcasing his photography. We couldn't have been more thrilled."
"But Mittens is missing," Carly said as if the adults forgot that part. She handed Nicole a five-dollar bill. "That's my birthday money to pay for finding Mittens. Daddy said you have to get paid to do a search job."
***
Excerpted from You Had Me at Wolf by Terry Spear. © 2020 by Terry Spear. Used with permission of the publisher, Sourcebooks Casablanca, an imprint of Sourcebooks, Inc. All rights reserved.
—
COMMENT TO WIN: What do you love about shifter romances? Leave your answer in a comment and you'll be entered to win a copy of YOU HAD ME AT WOLF. US/Canada only – good luck! 
—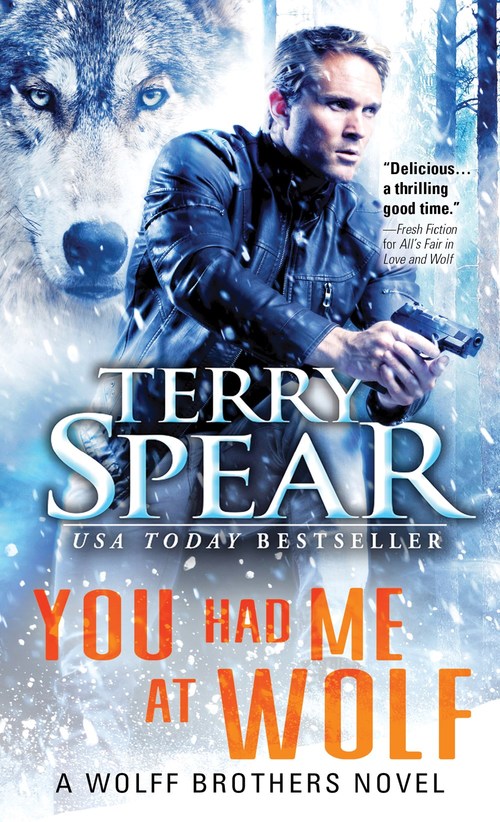 First in a thrilling new series from USA Today bestseller Terry Spear featuring the hot, powerful Wolff brothers!
A wolf on a mission cannot be deterred…
The hot, powerful Wolff brothers have moved to the outskirts of Silver Town and opened a ski lodge. They've always wanted to live in a wolf-controlled area, and now they have their chance. They're settling in for a quiet winter, when their lives suddenly become way more exciting than they'd ever planned.
Private Investigator and Gray wolf shifter Josie Grayson is hot on the trail of a dangerous criminal hiding out at the ski lodge when her partner takes ill and must leave her to pursue the mission alone. Blake Wolff steps in—he can't resist the allure of this brilliant and focused she-wolf whose presence awakens a long dormant yearning in his heart.
As pursuit of their quarry heats up, Blake has a mission of his own…to convince Josie that there's more to life than work…and that she's his perfect mate.
Romance Paranormal [Sourcebooks Casablanca, On Sale: February 25, 2020, Mass Market Paperback / e-Book, ISBN: 9781492697756 / eISBN: 9781492697763]

She nabs the bad guy and wins the good guy!

A winter wonderland of adventure and plenty of wolf-on-wolf wooing!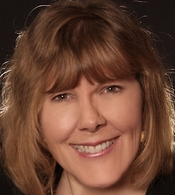 USA Today bestselling author Terry Spear has written over two dozen paranormal romance novels and medieval Highland historical romances. In 2008 HEART OF THE WOLF was named a Publishers Weekly Best Book of the Year. A retired officer of the U.S. Army Reserves, Terry also creates award-winning teddy bears that have found homes all over the world. She lives in Crawford, Texas.