I get asked why I write all my books about Montana. There are a number of reasons, so I have to break it down for you.
I lived there for five years. Writing about a place I've been, but especially lived, brings it all back. No, I didn't live there in 1885, but you get the idea.
Here's a secret that Montanans know and I'm sharing: It's one of the best places… ever. It's a secret because if everyone knew, everyone would live there. Since those of you in Florida or Australia probably aren't picking up stakes and moving to Montana, you can live vicariously through my books.
It's larger than life. The sky is so big, the prairie so vast, it goes on and on and on. The history is so unique. Butte is fascinating. Imagine, Butte, Montana being the richest city in the world! Ghost towns dot the landscape and Virginia City is like stepping directly into the past. It's like you can **feel** the past when you're there.
It's extreme. Winters aren't for cold weather sissies. Summers are, well, perfect. There is no spring and fall is temperamental. It makes for great plot points! Yes, there are blizzards. Often. Yes, it hails. Badly. Yes, there are flash floods. Yes, the summers are perfect.
I ache to go back. Since I can't do that very often, I go back in my writing.
Cowboys. Yes, they are there. These are REAL cowboys. Melt your butter kinds of men that fantasies, and romance novels, are made of.
It truly is the Wild West and I try to get that across to all my readers, one hot hero at a time (or maybe two at a time!!).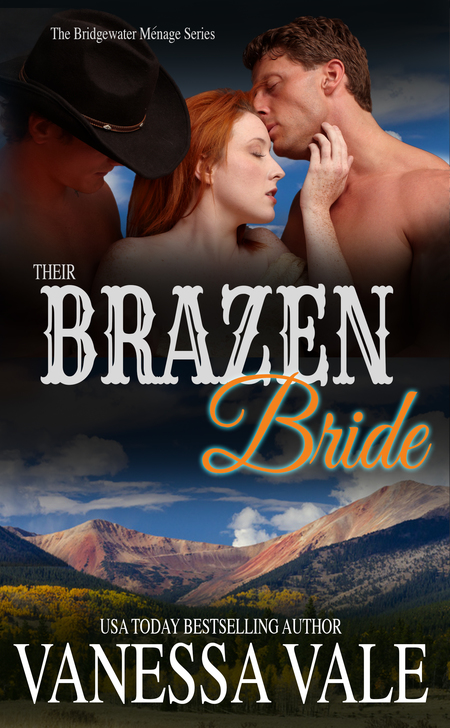 Abigail Carr has her sights on the Landry boys, both Bridgewater men. That means they claim a bride together, which is just fine with her. Both Tucker and Gabe have turned her head. But she's ruined her chances with them because of a bad situation of her own making. She's made up a beau to feel included in the community. But news travels fast in a small town and her lie has taken on a life of its own. Tucker and Gabe Landry want Abigail, but they won't claim what belongs to another. Discovering the truth, they vow to make her theirs, no matter what it takes.
Romance Erotica Sensual | Romance Historical | Romance Western [Bridger Media, On Sale: November 28, 2016, e-Book, ISBN: 2940157024215 / eISBN: 1230001444919]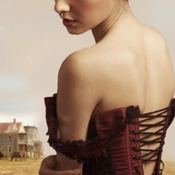 Who doesn't love the romance of the old West? Vanessa Vale takes the sensual appeal of rugged cowboys a step further with her bestselling books set in the Montana Territory. They are much more than just sexy historical westerns. By introducing sexual taboos into this otherwise traditional romantic setting, Vanessa has won the loyalty of a fan base that never knows quite what to expect with each new series.
"Montana Maidens" was the first to push the envelope with strong BDSM themes. "Montana Men" followed suit with softer themes but lots of deliciously graphic sex. "The Bridgewater Series" showcases ménage relationships because sometimes one hot cowboy isn't enough. No-holds-barred, graphic descriptions, strong storytelling, engaging characters and breathtaking landscapes all combine to make very naughty reads.
And as a resident of Wild Wild West, Vanessa Vale finds plenty of inspiration for her work, for who doesn't love a handsome cowboy?