Instead of trying to find your perfect match in a dating app, we bring you the "Author-Reader Match" where we introduce you to authors as a reader you may fall in love with. It's our great pleasure to present AUBREE VALENTINE!
What I Write About: Heartwarming contemporary romance with laugh out loud moments. My current release, while not about those striking hot cops – does feature a cameo by one of NYPD's finest AND guarantees to tug at your heartstrings.
About Me: Thirty-something woman, living in the suburbs and dreaming about small-town life seeks fans of real-life love stories with all the feels.
What I'm looking for in my ideal reader match:
Someone who doesn't mind head-strong (and sometimes a little damaged) leading characters.

Must love sexy and sassy banter

Enjoys books where friendships and family are just as important as the romance

Appreciates everyday heroes and those men/women in uniform
What to expect:
Sometimes adorkable declarations of love

Swoon-worthy alphas who still believe in opening up doors

A HEA that will keep you believing in love.
425 Madison Avenue Book 6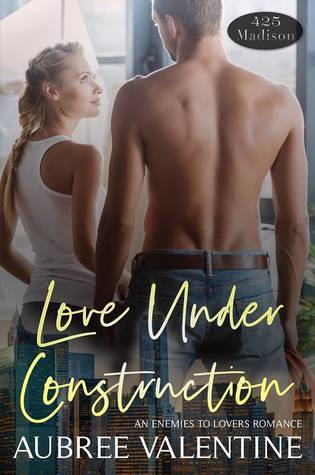 Jameson
She hates me. I can't say I blame her, in fact, I thought it was best this way. That was until I realized just how much I really cared for her. Now all I want to do is protect her. It wasn't supposed to be this way.
Olivia
I hate him. He's always been a thorn in my side. When my life is flipped upside down, and I'm fighting to stay above water, things between us shift, and I begin to question everything I thought I knew about the boy next door. It wasn't supposed to be this way. I never should have kissed him. It was only a matter of time. After all, 425 Madison Ave is the perfect place to fall in love!
For more information on the 425 Madison series and all the amazing
stories, check out https://www.425madisonseries.com/
Romance Contemporary [Self Published, On Sale: May 16, 2019, e-Book, ISBN: 9781098627140 / ]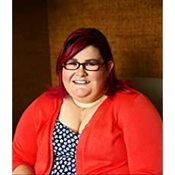 Aubree Valentine is a wife, mom and avid reader. Her love of books goes far behind weaving her own stories to tell. She realized her dream of becoming a published author by the time she was in high school and knew she'd stop at nothing to make that happen.
It took a few years and some detours along the way, but she found a way to make those dreams come true – releasing her first novel in November 2016
When she's not writing, she can be found chasing after her twins or her dogs, curled up with a good book or still working with some of her favorite authors.