When her life is in danger, Juliana Caldwell must trust Rory MacGregor—the one man who annoys her to no end—to save her.
H is for "haggle"…      which Juliana and Rory do continuously
I  is for "ignite"…        easy since both of them are like dry kindling
G is for "gale"…          the force with which they clash
H is for  "hachet"…     neither of them can bury it
L is for "launch"…      the barbs they throw at each other
A is for "adventure"…one they were not anticipating
N is for "navigate"…   finding their way through more than stormy weather
D is for "daunting"…  a task much bigger than a single rescue
*
H is for "hazard"…     of which there are many
E  is for "eddy"….      the love/hate relationship flows
R  is for  "Rory:….     Rascal, Rogue, Rebel, Rake
O is for "odyssey"…  what a journey it has been
*
When Juliana Caldwell is abducted by Neal Cameron—who intends to make her his bride, willing or not–Rory MacGregor is summoned to find her and bring her back unharmed.  He is the best tracker Clan MacGregor has, but he is also Juliana's nemesis.  If one of them declares the sky blue, the other will argue that it is grey.  Still, this should be a relatively easy assignment, given that the Camerons have left a trail easy enough for a child to follow.
But things go awry.  The Camerons make an unexpected stop at a neighboring clan for the night and if Rory is to return Juliana unruined, he must take action.  The only thing he can think of to do is persuade the laird that Juliana is hand-fasted to him and therefore Neal has no claim to her.  He just hopes that, for once, she will not argue the point of the farce and that they will be allowed to leave.
Juliana is no fool and quickly understands what Rory is doing.  She plays along…  until Neal Cameron demands to see them kiss like lovers to ensure they really are betrothed.
Hmmm.
Children of the Mist #2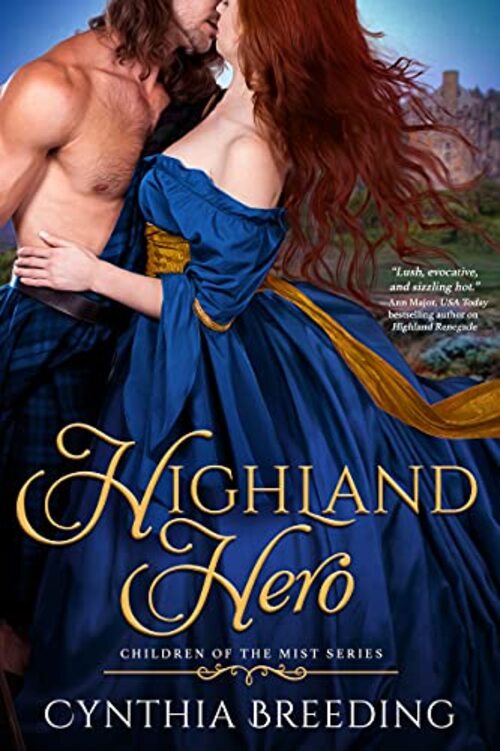 If Juliana Caldwell said the sky was blue, Rory MacGregor would tell her it was gray with a storm due any minute. No man gets under her skin more than the arrogantly handsome Scot. When she is abducted by a rival clan, Rory is the last person she expects or wants to call her hero.
Rory is the best tracker the MacGregors have, so when his brother's sister-by-marriage goes missing, he's ordered to find her. But binding himself to the fiery English redhead with an opinion about everything is not how he saw this rescue going. To save her from the clutches of the villainous Cameron laird's son, though, he must declare them handfasted.
When their escape goes horribly awry, Juliana and Rory are forced to take the long way home. Surviving blizzard conditions, meddling clanspeople, and a near-fatal ambush on the trail, nothing compares to the unexpected and unlikely passion that ignites between the rugged Highlander and his English warrior princess.
Each book in the Children of the Mist series is STANDALONE:
* Highland Renegade
* Highland Hero
Romance Historical [Entangled: Amara, On Sale: June 14, 2021, e-Book, ISBN: 9781649371942 / eISBN: 9781649371942]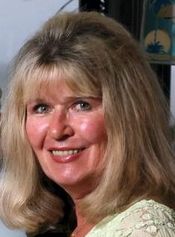 An avid reader of anything medieval, Cynthia Breeding has taught the traditional Arthurian legends to high school sophomores for fifteen years. She owns more than three hundred books, fictional and non-fictional, on the subject. More information on Arthur, Gwenhwyfar and Lancelot can be found on the Historical Account link. In addition, she has won numerous awards including the Holt Medallion, Beacon Contest, Barclay Gold, More Than Magic and Ancient City Romance Authors. Cynthia lives on the bay with her Bichon Frise and enjoys sailing and riding on the beach.