Instead of trying to find your perfect match in a dating app, we bring you the "Author-Reader Match" where we introduce you to authors as a reader you may fall in love with. It's our great pleasure to present KATY AMES! 
What I Write About: Contemporary Romance. Sometimes sassy, sometimes angsty, always with top-notch steam and a swoon-worthy HEA.
About Me: Boy mom. Bourbon drinker. Binge-reader since I could hold a book. I love adventure, on and off the page. But I love naps even more.
What I'm looking for in my ideal reader match:
Someone who loves getting swept up in a romance.
Someone who'll binge-watch every episode of Jane the Virgin because the love is epic and the #girlgang is strong (and because Jane writes romance, too!).
Someone who'll read their favorite books over and over because the characters are real, damn it, and you have to check in every once in a while to see how they're doing.
What to expect:
Heroines learning to be brave.
Heroes who fall hard and love forever.
Flirty banter, toe-curling steam, and sweet as sin heat.
Romances that get a little messy before ending happily ever after.
Giveaway: Comment to Win
$10 Amazon gift card and an eBook copy of one of my backlist titles. (winner's choice)
425 Madison Avenue Book 8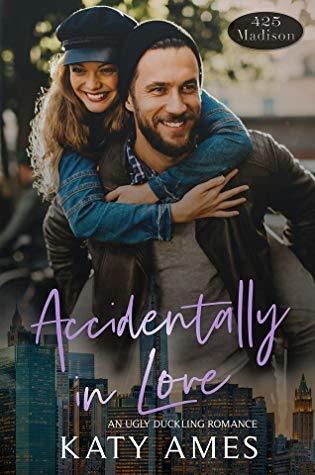 ARYA
I know I can make you blush.
It's a weird claim to fame, but a perk of my dream job: being the voice
of your favorite romance audio books. Laughter, hijinks, adventure.
Passion. Sweet heaven, the passion. It's everything I could ever want.
Except…
The problem with this fabulous life?
It's all just fantasy.
Picking between Chinese and Thai delivery doesn't count as adventure.
The bestie who always makes me laugh is thousands of miles away.
As for the hunky hero? It's not like he's just going to come crashing into
my apartment.
Until the night a bearded stranger does exactly that…
GAVIN
Do the job. Get the bad guy. Go home.
Most importantly, don't get involved.
Those are the rules. The agency's and mine. And they work. Even
better, they give me the perfect excuse to keep my distance.
The perfect escape from getting burned again. Except…
Why can't I stop watching her?
I shouldn't care more about what she's doing than my target.
I shouldn't let her distract me from the job.
And I sure as hell shouldn't fantasize about a woman I'll never meet.
That is, until the night I surprise us both by kicking down her apartment
door. Rules or no rules, it's true that…
After all, 425 Madison is the perfect place to fall in love.
Each story in the series is completely standalone.
Romance Contemporary [Self-Published, On Sale: June 27, 2019, e-Book, ISBN: 9780999105580 / ]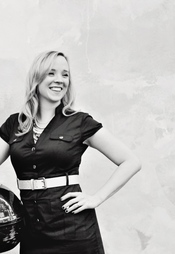 Katy Ames has spent most of her life on the East Coast and hopes to spend more of it in the UK, primarily so she can indulge in her serious plaid obsession. There isn't a teenage drama or a period British TV show she hasn't binge-watched at least twice. And she can be persuaded to do almost anything with the promise of bourbon, chocolate, or a nap (not necessarily in that order).
Katy is mom to a small human who has an obscene amount of energy and a blissful ability to ignore swear words, and wife to a man whose reading habits are far too serious. Katy and her family reside in Washington, D.C., a city she where never intended to live and loves so much she'd be happy to talk about it for hours. Just ask.