1–What is the title of your latest release?
2–What is it about?
Angi Guilardi always believed that food is love, and not just because she grew up working in her family's Italian restaurant in Magnolia. Her passion is creating innovative and hearty dishes that showcase both her Italian heritage along with the more modern techniques she learned in culinary school. But only one year of culinary school due to an unplanned pregnancy that forced her to drop out of the renowned program.
Of course she doesn't regret sacrificing her dream for her three-year-old son, Andrew, who is the best part of her. She only wishes she could convince her parents to let her update the restaurant's menu or add some of her cooking style into their family recipes. She gets a chance to try something on her own when she starts a catering company and enters into a partnership with the owner of Magnolia's newest inn and wedding venue.
Angi's mother doesn't appreciate her attempt to reinvent her life, certain she just needs a good man to be happy, and decides to take matters into her own hands as a matchmaker. But instead of falling for one of the potential Mr. Rights, Angi finds herself captivated by Gabriel Carlyle, the new owner of Magnolia's most popular floral shop, and the man who she's still embarrassed to admit she and her friends bullied when they were kids.
Gabe hadn't planned to move to the small southern town after his stint in the military, but he's in Magnolia to help his ailing grandmother with the floral business she's dedicated her life to. He finds that working with the plants and his grandma's extensive garden helps ease the trauma from his traumatic military past. Most of Gabe's memories of spending childhood summers in Magnolia involve Angi and the way she made his already difficult life more challenging. Too quiet, too serious and always a gangly outcast, Gabe struggled socially thanks to the dysfunction in his own home until his years in the Army honed him into a hardened machine with layers of rock-solid defenses around his heart.
To his surprise, Angi isn't the same spoiled girl he remembers. Her dedication to her dreams and making a good life for her young son allows her to find a way past the walls he built until he wonders if trying to avoid heartache is the worth losing the one woman he's ever truly wanted.
Angi isn't thinking about love either. Yet despite Gabe's surly attitude, the tenderness he shows with Andrew and the way he quietly supports her dreams makes her want to try again. Gabe is the last person she wants to rely on, especially when she's regretted how she treated him for years. Despite what he believes, Angi knows he has the power to shatter her life but it's only when she allows herself to risk her heart that they both have a chance at finding true happiness.
3–What do you love about the setting of your book? 
This is the fifth book set in the fictional town of Magnolia, North Carolina. To me, writing in this world is like coming home. I see the small-town streets and the beach nearby with so much detail. I would love to visit and maybe even book a stay at the Wildflower Inn, and I hope readers feel the same.
4–How did your heroine surprise you? 
I knew Angi was tough and a fierce mama bear with her son Andrew, but what surprised me about her was the doubts and vulnerability she had with regard to her own worth and whether she deserves happiness. Luckily, Gabe is there to help her discover it.
5–Why will readers love your hero? 
Although Gabe Carlyle begins the story as a big of a curmudgeon, he is a big softie in his heart. I think readers will especially love the tenderness he shows to Angi and her son, Andrew.
6–What was one of your biggest challenges while writing this book (spoiler-free, of course!)? 
Angi's has a bit of a challenging relationship with her mom in the book. But the character of her mother, Bianca, was based on a real-life restaurant owner I met at a writers' conference several years ago. She was sweet and generous with her food and her time so when I was creating a character who owned an Italian restaurant, I imagined the real-life Bianca in my mind – which made writing the scenes where she wasn't the most supportive a bit of a challenge.
7–Do you look forward to or do you dread the revision process? 
I look forward to it when I'm writing the first draft because I know revisions are where I'll be able to make the story sing and shine. But the actual work of doing that…it's not exactly dread but it can be difficult, to say the least!
8–What's your favorite snack to have on hand while writing? 
Peppermint Patties.
9–Where would you go for an ideal writer's retreat? 
I would go anywhere with quiet and also author friends along with me for the breaks.
10–What's the best piece of writing advice you've received? 
Anything that Nora Roberts says.
11–Who is the fictional character you want to hang out with the most? (anyone in literature!)
Hermione Granger
12–What's one of your earliest book memories? 
The first series I owned as a girl was a boxed set of the Laura Ingalls Wilder books. In fact, my daughter has them on her dresser now. I loved those stories and the pride of owning something so precious.
13–If you had to write in a different genre, what would it be and why? 
I would love to write thrillers because it would be such a challenge.
14–What song will automatically put you in a good mood? 
"It Takes Two" by Rob Base
15–What is your favorite way to practice self-care?
I do love a soak in a hot bath. But my favorite way to practice self-care is setting goals and taking action to make them a reality – it's the best way to feel accomplished that I know.
16–What can you eat and never get sick of? 
Chips and salsa – medium heat
17–Will you share a favorite, recent-ish book you recommend? 
BOMBSHELL by Sarah MacLean. Historical fiction is my favorite.
18–Do you have any hobbies? 
I live in Colorado so my favorite thing to do is hike with my dogs. I also like to bake and try new recipes for my family.
19–Are you an early bird or a night owl?
Early bird. My preference is to be reading in bed around 9 and lights out by 10.
20–What can readers expect from you next? 
2023 is gearing up to be another exciting year for me. I kick off January with Their New Year's Beginning, the start of the latest Fortunes of Texas miniseries. Then in February, I'm returning to my Special Edition series, Welcome to Starlight with the newest release, Starlight and the Single Dad. April has readers returning to Magnolia for Wedding Season, the third in The Carolina Girls series. And there will be more to come after that!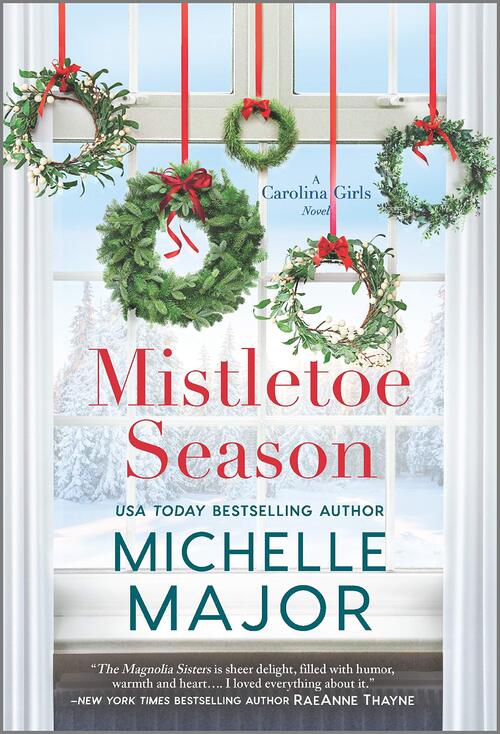 Spend the holidays in Magnolia, North Carolina, where two lonely hearts find exactly what they need for Christmas.
Anji Guilardi needs a man for Christmas—at least, according to her mother. What she really needs is to grow her fledgling catering business. Partnering with Magnolia's Wildflower Inn holds promise, but when her mother falls ill, Anji's drawn back to the responsibility of the family restaurant. Balancing work and her eight-year-old son, she has no time for romance…until Anji runs into Gabriel Carlyle.
Temporarily helping at his grandmother's flower shop, Gabriel doesn't plan to stick around, especially after he bumps into Anji, one of his childhood bullies. Sure, she's all grown up and gorgeous now, and when they find themselves under the mistletoe, their chemistry is undeniable. But it'll take more than a Christmas miracle for Anji to break through the defenses of Gabriel's well-guarded heart and find a love built to last.
Romance Holiday | Romance Contemporary [HQN, On Sale: October 26, 2021, Paperback / e-Book, ISBN: 9781335477026 / eISBN: 9780369703613]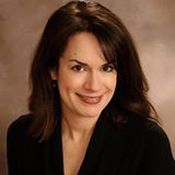 Michelle Major is the best selling, RITA award-winning author of over twenty sexy and sweet contemporary romances. She loves second-chances love stories, smart heroines, and strong heroes. A midwesterner at heart, she's made the Rocky Mountains her home for over twenty-five years and is thrilled to share her books with readers.