Hi all! I'm Eliza Knight and I'm so thrilled to be here with you all sharing a wee bit about my new book TRULY MADLY PLAID with the Title Challenge. When Annie is tasked with healing her brother's best friend of his wounds, she knows it's a forbidden love she should not want… Yet she cannot stop the deep yearning for the man she knows she could never have…
T is for true love of course <3 What romance is complete without it? But also, for temptation for Annie is the forbidden fruit Craig cannot want to have…
R is for romance, sigh… And the happily ever after that comes from it.
U is for Up-all-night, which is what every writer secretly hopes their books keep you, lol
L is for loyalty, which Annie and Craig hold to a high standard. They are in this fight for their country and intend to win.
Y is for YES, as in Craig knowing he shouldn't want his best friend's sister, but oh yes does he want her…
*
M is for MacLean, as in Craig MacLean, Highland hottie and hero of this book!
A is for Annie, our badass heroine who is willing to risk everything to save the people she cares about.
D is for darkness… because there is some heaviness to the time period of this book, but what is the opposite of dark? LIGHT so heck yes, you're going to leave this book with a sense of hope! (I hope!)
L is for LIGHT, see I'm serious, despite the ugly tears you'll probably shed, you will also have some happy giggles and sighs and know that Annie and Craig will survive this…. Won't they?
Y is for yearning. Craig and Annie yearn for each other despite trying to hide their feelings and even suppress them. Every heated glance, every slight, tingling touch…
*
P is for plaid and kilts! Who doesn't love kilts?
L is for lips… and Highland kisses.
A is for adventure, of which Annie and Craig have many, from battles, to skirmishes, to escapes, to sexy times… There are so many different adventures they embark on.
I is for impressions, like first impressions, which get all tangled up in this book. Annie and Craig need to remember that "judging a book by its cover" is never going to get you the prize that's between the pages.
D is for devastatingly handsome, sexy, powerful, compassionate — alllllll the things that make Craif MacLean into a hero every heroine will want to be with, including you *winks*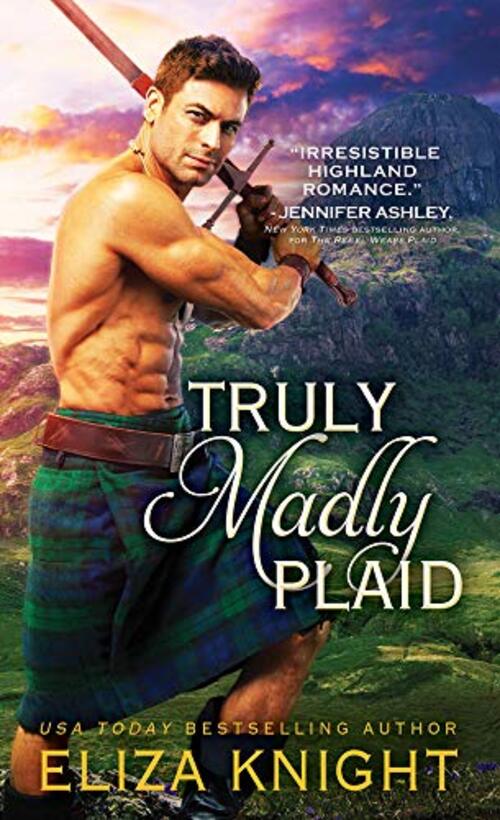 These Highland warriors are prepared to give up everything to fight for their country.
Annie MacPherson's world was torn apart when her family's castle was ravaged during the war. Determined to aid her countrymen, she braves the battlefield and finds Lieutenant Craig MacLean left for dead. Soon her heart belongs to the fierce warrior.
As the English dragoons draw closer to Annie's makeshift hospital, Craig knows they have to escape together if they'll have any chance to survive. But when they come face-to-face with the enemy and Craig is imprisoned, Annie will have to risk everything she has to save the man she can't live without.
History and adventure come to life in Eliza Knight's thrilling Scottish Highland romance. Annie is based loosely on Anne MacKay, Anne Leith and Lady Maxwell, who risked their lives to protect Jacobite soldiers by hiding them, healing their wounds, and aiding in their escape from enemy forces.
Romance Historical | Fiction [Sourcebooks Casablanca, On Sale: December 29, 2020, Mass Market Paperback / e-Book, ISBN: 9781728200354 / eISBN: 9781728200361]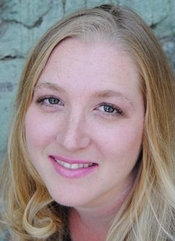 Eliza Knight is the multi-published author of sizzling historical romance and erotic romance. While not reading, writing or researching for her latest book, she chases after her three children. In her spare time (if there is such a thing…) she likes daydreaming, wine-tasting, traveling, hiking, staring at the stars, watching movies, shopping and visiting with family and friends. She lives atop a small mountain, and enjoys cold winter nights when she can curl up in front of a roaring fire with her own knight in shining armor.