A is for ANIMALS–there are so many cute and funny animals in this book
*
C is for COWBOY–of course. One hunky cowboy hero coming right up
O is for OTIS–the ornery goat who is always causing trouble
W is for our WOUNDED and scarred hero, Zane, the tough but tender cowboy
B is for BRYN–the spunky heroine of this story
O is for OINK–the sound that Tiny (the adorable fashion conscious pig who thinks she's a dog) makes
Y is for YEARNING–which there is sooo much of in this book
*
S is for SHAMUS–the cutest mini-horse who is always causing trouble with Otis
T is for TROUBLE–what Bryn and Zane find themselves in when they realize the horse they rescued is pregnant
A is for the sweet ABANDONED horses that find their way to Bryn
T is for TENDERLY–the way Zane treats the rescued horses
E is for ELECTRIC–the passionately-charged air between Zane and Bryn
*
O is for ORNERY—did I already tell you about Otis, the crazy goat?
F is for the FIVE puppies that Bryn, Zane and Elle rescue from a storm cellar
*
M is for MANDY–the sassy 10 year old daughter of the hot veterinarian, Brody Tate
I is for INCLUSIVE–the way Bryn treats almost everyone she meets
N is for NAKED–yep, there's some of that, wink wink
D is for DONATE–which is what Bryn's friends and half of Creedence do to help support the new Heaven Can Wait Horse Rescue
Creedence Horse Rescue #1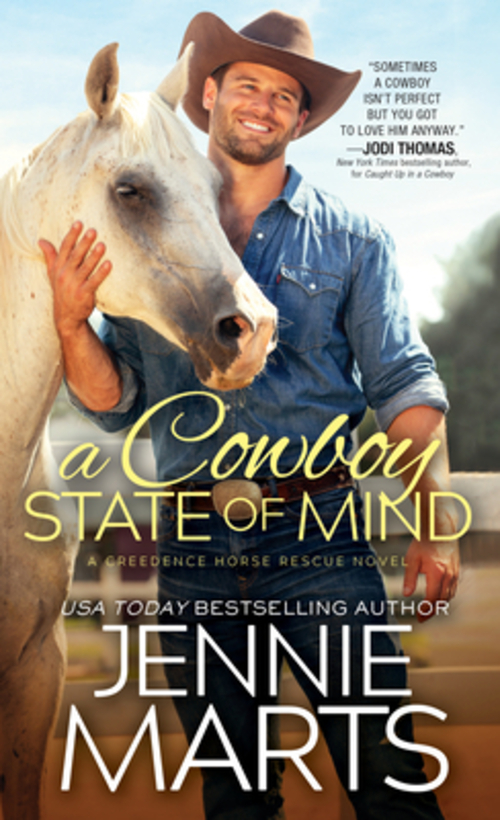 The town of Creedence, Colorado gets involved in horse rescue in bestseller Jennie Marts' brilliant new series
Scarred and battered loner Zane Taylor has a gift with animals, particularly horses, but he's at a total loss when it comes to knowing how to handle women. Even though he's sworn off love, he can't seem to stay away from Bryn Callahan. He's known for being a horse whisperer, but can't seem to find his voice at all where Bryn is concerned.
Bryn Callahan has a heart for strays, but she is through trying to save damaged men. She vows to only date nice guys, which is a category that does not include Zane Taylor. Too bad he's the only one who sets her pulse racing every time she's around him.
Starting a horse rescue ranch wasn't in Bryn's plan, but try telling that to the assembly of abandoned animals that have found their way to her doorstep. And when a chance encounter with a horse headed for slaughter brings Zane and Bryn together, they find themselves given a chance to save not just the horse, but maybe each other…
Romance Contemporary | Romance Western [Sourcebooks Casablanca, On Sale: June 30, 2020, Mass Market Paperback / e-Book, ISBN: 9781492689119 / eISBN: 9781492689119]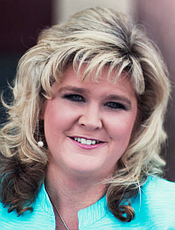 Jennie Marts is the USA TODAY Best-selling author of award-winning books filled with love, laughter, and always a happily ever after. Readers call her books "laugh out loud" funny and the "perfect mix of romance, humor, and steam." Fic Central claimed one of her books was "the most fun I've had reading in years."
She is living her own happily ever after in the mountains of Colorado with her husband, two dogs, and a parakeet who loves to tweet to the oldies. She's addicted to Diet Coke, adores Cheetos, and believes you can't have too many books, shoes, or friends.
Her books include the contemporary western romances of the Cowboys of Creedence and the Hearts of Montana series, the cozy mysteries of The Page Turners series, the hunky hockey-playing men in the Bannister Brothers Books, and the small-town romantic comedies in the Cotton Creek Romance series.